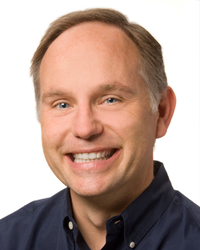 I am very excited to be back at the POMA Conference!
Springfield, MO (PRWEB) March 15, 2015
Jason McDonald (http://www.jasonmcdonald.org), a top San Francisco Bay Area SEO and Social Media expert, is proud to announce his latest in-depth training on SEO and Social Media Marketing is just days away, to be held in Springfield, Missouri, on March 19-20, 2015.The training will be featured as part of the Professional Outdoor Media Association (http://www.professionaloutdoormedia.org) national conference.
The focus will be on SEO and Social Media Marketing for photographers, writers, and videographers, especially those who are involved in outdoor sports and activities. The course combines both search engine optimization tactics with social media marketing on sites such as YouTube, Facebook, Yelp, and others so that small business owners and entrepreneurs can market their company at the lowest cost: zero.
"This will be my third time speaking at the POMA conference," explained Dr. McDonald. "I am very honored to be invited back, and really excited to add a workshop on 'Personal Branding, SEO, and Social Media,' as well as a workshop on how to optimize images and videos for both SEO and Social Media Marketing."
Presenters at POMA Conference
To find out more about Jason McDonald, including his upcoming San Francisco Bay Area marketing classes, please visit http://www.jasonmcdonald.org/. To find out about Jason McDonald's trainings at the upcoming event, please visit http://www.professionaloutdoormedia.org/2015-presenters.
SEO and Social Media Marketing
Creating buzz is a critical goal for anyone in the creative arts. Photographers, writers, and videographers can use these new Internet media to promote their own personal brands, as well as to assist the media they work for to garner fantastic publicity on the Internet. To do so, almost nothing compares to the power of the Internet. Established companies leverage Google, Twitter, Facebook, and other online media to deepen customer relationships, while small businesses like law firms and nonprofits use SEO (search engine optimization) to get to the top of critical Google, Yelp, and Google+ local searches. Today's Internet world is a free-for-all of Google, Blogs, Facebook, Twitter, LinkedIn, Instagram, YouTube, Google+, Yelp, and other social media sites too numerous to list.
This workshop series will help startups, small businesses, and established photographers, writers, and videographers understand the opportunities presented by Google SEO and social media marketing as no-cost marketing vehicles. Among the sessions, for example, is a special session on image and photo optimization, described as:
Pictures are worth 1000 words; Videos are worth 10,000. This session will overview the basics of image creation, for Google & Bing. We'll cover how to optimize images, including infographics and instructographics, including how to make them "enticing" to the audience shares on Facebook, Twitter, Instagram and other social media. Second, we'll deep dive into YouTube and understand how to optimize videos, and understand what goes viral and why. You'll leave with an understanding of how to optimize your images for search and share, and ditto for videos on YouTube. Source: http://www.professionaloutdoormedia.org/2015-sessions#google_seo.
ABOUT JASON MCDONALD – SOCIAL MEDIA AND SEO CONSULTANT
Dr. Jason McDonald is a recognized SEO and Social Media expert consultant in based in the San Francisco Bay Area / Silicon Valley. Dr. McDonald received his Ph.D. from the University of California in 1992, and has worked at many hi-tech start up's in the San Francisco Bay Area. In addition, Dr. McDonald is Senior Editor at eg3.com, a web portal and email service covering hi-tech embedded systems on the Internet, founded in 1994. Recently, Dr. McDonald has begun teaching marketing, market research and Internet marketing at Bay Area institutions such as AcademyX and DeVry University.
Dr. McDonald can be found on the Internet at http://www.jasonmcdonald.org, a website focused on search engine marketing, SEO, and other Internet marketing issues with in-depth free information on SEO, Page Tags, Google Analytics, Metrics, Link building, Free SEO Tools and more. He can also be contacted by telephone at +1-415-655-1071 or email, jasonmcdonald(dot)blog(at)gmail(dot)com.