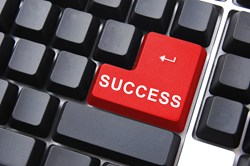 These free perks for Chicago businesses are:
- 1 free promotional video for their product or service
- 1 free consultation call to discuss the needs of the business
- 1 free competition report to find out where they stand
Chicago, IL (PRWEB) August 06, 2013
Chicago SEO services play an important role for any business in the Windy City that wants to succeed in their efforts to advertise online. Local SEO Services for businesses is now offering an SEO package that's perfect for businesses that want to make a splash on the search engine results. This is the SEO package for businesses in Chicago that make big plans for their future.
View the local SEO packages here.
This Chicago SEO package is expertly crafted to generate qualified leads for the business by creating an influential presence on the internet. This is accomplished when potential customers find the business on the first page of search results. The SEO plan strategically uses premium content to get these results.
Some of the features of this Chicago SEO plan include:

the distribution of YouTube videos to multiple channels
the distribution of articles to multiple channels
the creation of fantastic blog posts
posting to online business directories
and much more
Having all of these different promotional materials available for potential customers to find on the internet give businesses many chances to make a terrific impression. Since the platforms are varied, they allow the potential customer to find one that they like the best and meet the business on their own terms.
Local SEO Services for Businesses provides SEO services for businesses that need internet advertising that sells. They understand that all businesses need to reach out to potential customers on the internet, because that's where they spend a lot of their time. This is why they offer their clients SEO services that are effective and useful.
It's very important for a business to be found on the first page of the search results on the internet, because the average person does not look beyond the first page when they are searching for a product or service. These Chicago SEO services are designed to reach that first page and bring in more leads for the business.
Local SEO Services for Businesses is now offering some free perks to Chicago businesses who respond to this press release.
These free perks for Chicago businesses are:

1 free promotional video for their product or service
1 free consultation call to discuss the needs of the business
1 free competition report to find out where they stand
This special offer helps the business determine if the SEO services are right for them. It also gives them the chance to get to know Local SEO Services for Businesses and see what they can do for them on the internet.
The wise Leo Burnett once said, "Advertising says to people, 'Here's what we've got. Here's what it will do for you. Here's how to get it." Chicago SEO services does all of that on the internet where people are looking for specific products and services every single day. Local SEO Services for Businesses takes it one step further and works to make sure that the advertizing on the internet is found by potential customers by creating powerful and effective SEOservices in Chicago.
About:
Local SEO Services for Businesses
852 SE 14th St. Ste B
Stuart, FL 34994
http://localseoservicesforbusinesses.com
More Information:
http://www.prweb.com/releases/localseoindianapolis/indianapolisadvertising/prweb10993930.htm
http://www.prweb.com/releases/localseomanchester/manchesteradvertising/prweb10986146.htm
http://www.prweb.com/releases/localseowestpalmbeach/westpalmbeachadvertising/prweb10982261.htm