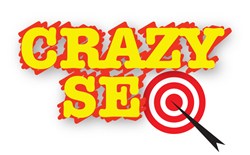 Crazy SEO now offers Google Adwords pay per click management with an Adwords Certified individual for optimal results.
Phoenix, AZ (PRWEB) August 13, 2013
The premier internet marketing firm in Arizona, Crazy SEO, is now offering Google Adwords pay per click management with an Adwords Certified individual. This allows clients to reap the benefits of expert pay per click campaign optimization and ongoing results. For a complimentary campaign evaluation, call Crazy SEO today at (877) 877-0353.
One of the most important aspects of new client acquisition involves a website's pay per click management. Each year, Google adds a level of complexity to the ability of Adwords to reach a target market. This includes the ability to alter bidding throughout the day, offer new client specials, multiple ads per campaign, and targeted keywords.
While it can be daunting to business owners, it's not an issue for a Google Adwords Certified individual. Becoming Certified entails passing multiple qualifying exams ensuring proficiency. That individual then has the capability to fully optimize Adwords campaigns. This may save the company money as it improves the campaign's performance significantly.
In addition to handling pay per click campaigns, Crazy SEO is the premier Arizona SEO company and internet marketing firm. Responsive Wordpress websites are utilized, and bilingual sites are available. Typically, over 30 competitive keywords reach the first page within three to six months as well.
The CEO of Crazy SEO, David Greene, recently wrote a book on Internet Marketing which is available to all new clients complimentary. For a free review and thirty minute consult with an SEO company Phoenix trusts, call (877) 877-0353.