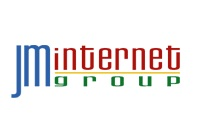 Social media marketing is one of the hottest topics for small business owners across the United States and Canada.
San Francisco, CA (PRWEB) February 26, 2015
The JM Internet Group is proud to announce its social media online classes will begin on Friday, February 27, 2015. The company offers an online training experience that is easy to do for anyone, anywhere. One of the key attributes of these online social media marketing classes is that they can be taken by anyone, anywhere, since they are taught via online webinar.
"Social media marketing is one of the hottest topics for small business owners across the United States and Canada," explained Jason McDonald, Director of the JM Internet Group. "Our online classes in social media marketing are in very high demand, and we draw marketers from all over the country, and even overseas."
To learn about the classes, including a no obligation, introductory webinar, please visit http://www.jm-seo.org/. There, one can click on the class schedule, and learn about the course. Interested parties are also encouraged to telephone the company for more information at 800-298-4065.
More about the Social Media Training Course
Social media marketing can be a confusing marketing challenge. The JM Internet Group does its best to make the online courses easy to understand and not make social media marketing confusing or hard to understand. In fact, each class is taught for one hour of instruction, with one half hour devoted to student questions and answers. In addition, participants receive access to worksheets and a fabulous social media toolbook, containing hundreds of no cost tools. Social media platforms and techniques taught in the class include: LinkedIn, Facebook, and Twitter, as well as blogging, YouTube, and bookmarking. The course will helps students understand the best ways to engage customers using social media, the attributes of local search and local social media marketing, and how to create a social media marketing plan.
The price is $300 for the three classes that make up the Social Media Marketing Module, with instruction time at one hour per class, three hours total.
About The JM Internet Group
The JM Internet Group provides SEO, social media marketing, and Google AdWords training and courses for busy marketers and businesspeople. Online search engine optimization training helps explain keywords, page tags, link building strategies and other techniques needed to climb to the top of search engine rankings for Google, Yahoo, and Bing. The teaching methodology is hands on, with live examples and discussions, taught from the convenience of each student's computer.
Contact:
JM Internet Group, Media Relations
Web. http://www.jm-seo.org/
Email. jm(dot)internetgroup(at)gmail(dot)com