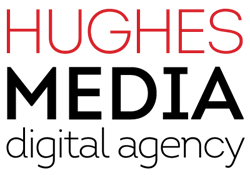 The AdWords exam and certification solidifies our knowledge and experience working with this platform and providing the best outcome for our clients.
Atlanta, GA (PRWEB) February 28, 2014
Hughes Media, an SEO services company based in Atlanta, GA, recently completed the certification required to become a Google Partner for AdWords. Certification requires passing two comprehensive, timed exams focusing on both the fundamentals and advanced components of the online advertising system. An agency cannot become a Google Partner without taking the exams.
Google Partners is Google's platform for agencies, online marketing and web professionals. Becoming a Partner affords exclusive access to training, networking, support and beta testing. The program is specifically designed to support agencies that work with AdWords and provide additional Google advertising solutions. The program also functions as a searchable database for those looking to find and connect with an agency, thus affording additional business leads and promotion.
The AdWords certifications Hughes Media achieved remain valid for up to two years. Each exam will need to be retaken in order to maintain certification and to refresh the agency's knowledge on any changed or updated AdWords functionality.
"The Google Partners program affords us additional opportunities to network and connect with peers and potential clients," said Deedra Hughes, President of Hughes Media. "The AdWords exam and certification also solidifies our knowledge and experience working with this platform and providing the best outcome and return on investment for our online advertising clients."
Hughes Media, Inc. was founded in 2000 and is a boutique digital agency specializing in SEO services, web development and digital design, online marketing (SEM), social media and content creation. With over 20 years of advertising and marketing strategy experience, the Hughes Media team combines all aspects of digital marketing with search engine optimization and responsive, purposeful web design to improve client success and ROI. The team is a Google Partner certified in AdWords. To learn more about the services offered by Hughes Media, contact Deedra Hughes at (404) 848-0487 or visit http://www.hughesmedia.us.