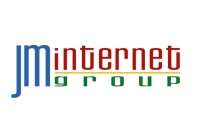 Here is the list of the top ten SEO tips for July, 2014.
San Jose, CA (PRWEB) July 31, 2014
The JM Internet Group, a leader in SEO training online, is proud to announce data from their very popular blog on SEO Tips (http://www.jm-seotips.org/), based on student questions and answers from their classes on search engine optimization. Each month, many student questions pour in and they are answered by Jason McDonald, a recognized SEO expert and consultant.
"What's great about teaching Internet marketing is the steady influx of student questions," explained Jason McDonald, director of the JM Internet Group. "There are two sorts of questions: either questions for which I immediately know the answer, or questions for which I do not know the answer, and for the latter I get the fun and satisfaction of reseaching the correct answers. That's how I learn."
To read the full SEO tips blog, please visit http://www.jm-seotips.org/.
Top Ten SEO Tips for July, 2014
Based on inbound traffic and Google Analytics, here are the top ten SEO tips and topics for July, 2014:
1) AdWords Coupons - users are clearly budget-conscious, and looking for ways to lessen their spending on Google AdWords.
2) Limit on the Meta Keyword Tag - users not only are interested in the character count for the meta keywords tag, but they also do not know that it is largely ignored by Google and Bing.
3) Difference between Brackets and Quotes in AdWords - keyword match types are essential to effective AdWords advertising, and users do not understand how to properly use quotes vs. brackets.
4) Google Update Speed - once one updates his website, how long does it take Google to update its index?
5) Word Order and SEO - does the word order of keyword-heavy content matter for Google and Search Engine Optimization? Yes, it does.
6) Domain Extensions - a discussion of .biz vs. .com, .net vs. .org, and other issues around top-level domain extensions and SEO.
7) Topsy as a Search Engine - an investigation of how to use the Topsy search engine for both SEO and social media marketing.
8) Capitalization and SEO - do capital letters matter for SEO (no, they don't).
9) Links vs. Back-links - some semantic confusion over what constitutes an SEO-friendly link.
10) Crawling, Spidering, and Indexing - what are the different ways that Google spiders a site, vs the actual Google index upon which results are based?
About JM Internet Group
The JM Internet Group provides SEO, Social Media Marketing, and Google AdWords training and courses for busy marketers and businesspeople. Online search engine optimization training helps explain keywords, page tags, link building strategies and other techniques needed to climb to the top of search engine rankings for Google, Yahoo, and Bing. The teaching methodology is hands on, with live examples and discussions, taught from the convenience of each student's computer.
Contact:
JM Internet Group, Media Relations
Web. http://www.jm-seo.org/
Email. jm.internetgroup(at)gmail(dot)com
Tel. +1-510-713-2150