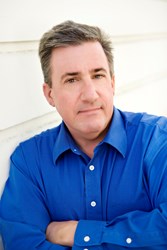 We walk the participants through the steps they need to build an effective online marketing program.
Livermore, CA (PRWEB) August 21, 2013
The Bay Area Search Engine Academy, located in California's San Francisco Bay Area, has announced its final SEO training workshop for the year. Registration is limited to fifteen people in the class, which will be held in Dublin, California, just east of San Francisco.
Thomas Petty, President of the Bay Area Search Engine Academy said, "We walk the participants through the steps they need to build an effective online marketing program for themselves or their clients. Because most of the online marketing techniques don't require technical knowledge, anyone can execute their plan right away and get results."
The classes are kept to no more than 15 people. Each person is asked to bring a wireless-enabled laptop and work on either their own website or their client's in the class. They are each given class time to present problems to the other students, get constructive feedback from the instructor, and learn to solve common SEO problems. As the week progresses, more challenging tactics are presented and practiced.
The week starts by teaching an easy six-step process that gets its students ramped up quickly without having to know technical code, then students learn more difficult techniques. The week culminates with an examination to attain SEO certification.
"Anyone can learn search engine optimization and get good results," Petty adds. "Our students learn a structured program that we use with our own clients."
Graduates of the Master-level course also receive six months of mentoring and support after the course ends. Petty said, "The follow-up mentoring for Master SEO certification student is probably one of the most valuable parts of the program, because we cover so much material in one week. This gives students additional support after they leave the classroom."
Business owners, web designers or employees in charge of marketing can register online at the Bay Area Search Engine Academy's SEO class registration page or contact them directly toll-free at (877) 454-2829.
Corporate departments who want to register multiple students can contact them directly for more information about continuing education units (CEUs) or private on-site training.
SEO certification training classes have also been scheduled for 2014.
About the Bay Area Search Engine Academy
The Bay Area Search Engine Academy is part of the Search Engine Academy, a training company located in offices around the USA, Canada, Europe and Australia. They teach a standardized curriculum at all their academies around the world. Thomas Petty is a Master instructor and popular public speaker who has taught SEO techniques to businesses from all over the world.