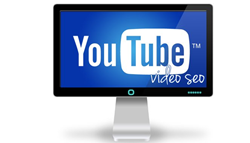 Creating targeted SEO videos is a great way to increase your organic (free) traffic from Google and YouTube.
Fort Lauderdale, FL (PRWEB) October 16, 2015
Experience Advertising, Inc., a leading digital marketing and social media management agency, has launched their new SEO video service for businesses of all sizes. The purpose of the SEO videos they create is to gain additional first page Google rankings for popular search phrases for their clients. The initial SEO videos that Experience Advertising has created for select clients have ranked extremely well in Google's organic search results spurring the creation of a department at the agency to focus exclusively on script writing and video creation.
Evan Weber, CEO and founder of Experience Advertising stated, "Creating targeted SEO videos is a great way to increase organic (free) traffic from Google and YouTube. Because Google owns YouTube, when you create a video and upload it to YouTube, you are ensuring that your video will be pulled into Google's organic search results, often times within minutes. This is a great way to gain organic SEO rankings for competitive search phrases for our clients, where otherwise it would take months, if not years, to get your website ranked for those same search phrases in Google's organic search results. We have demonstrated over and over again that submitting SEO-optimized videos to YouTube is an effective way to gain great organic search results in Google quickly, where the majority of search traffic comes from." These SEO videos are also a great way to explain your product or service on your website which research shows increases your overall website conversion rate, as well as demonstrating the benefits of your products to visitors, which is a very desirable effect that business want to achieve.
Experience Advertising creates SEO videos for their clients at a very affordable rate, usually in the $250-350 price range per video, depending on length and options the client requests. Weber went on to state, "If the SEO video ranks well, they can pay for themselves many times over. They also have the benefit of lasting forever in Google's search results and on Youtube, so it's a great idea to produce several per month targeting different popular search phrases related to your products or services, as well as location targeted search phrases to garner local search traffic. Over time, you can generate a lot of free search traffic from Google and YouTube from your videos which increases business and sales for our clients."
Some of the options that SEO videos can have are:
– Professional lighting and sound
– 1080p HD-quality
– Choice of several professional spokespeople
– Choice of wardrobe
– Choice of background image, white background, or green screen
– Including company logo, text, website url, or background music
– Including live product demonstrations or "unboxing" of the company's products
– Expedited 2-3 day turn-around
– Professionally written scripts
SEO videos are a great way to boost a company's SEO placement in Google search results. Google is by far the leading search engine, producing as much as 80% of overall Internet search traffic. Having an SEO strategy in place is vital for all types of companies. Leveraging SEO videos can be a very cost-effective way to increase a company's organic traffic, which is one of the most desirable forms of Internet traffiic.
Contact Experience Advertising for a complimentary SEO video proposal. They would be happy to explain how effective this strategy can be at producing free SEO traffic to your company's business.