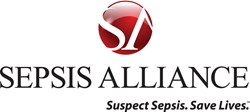 We truly value our relationship, and will use this grant to further our mission of raising sepsis awareness across the country.
San Diego, California (PRWEB) December 06, 2013
Sepsis Alliance announced that it is the recipient of a $75,000 grant from The Edwards Lifesciences Fund. The unrestricted grant will be used to raise awareness of sepsis, the third leading cause of death in the United States.
"We are incredibly humbled by this show of support by The Edwards Lifesciences Fund," said Thomas Heymann, Executive Director of Sepsis Alliance. "Early on, The Fund saw tremendous potential in the work Sepsis Alliance was doing to raise awareness. We truly value our relationship, and will use this grant to further our mission of raising sepsis awareness across the country."
In 2004, Edwards Lifesciences created The Edwards Lifesciences Fund to support advancements in knowledge and improvements in quality of life. The Fund makes grants to community programs, as well as health-focused programs in communities where Edwards Lifesciences' employees live and work. In 2013, The Fund will distribute $5.6 million in grants to U.S.-based tax-qualified charitable organizations.
"We are proud to partner with Sepsis Alliance," said Amanda Fowler, Executive Director, Global Corporate Giving at Edwards Lifesciences. "The breakthrough work they are doing to increase awareness of sepsis will help save lives, and reduce the suffering from this devastating disease."
A recent government-funded study highlighted sepsis as the single most expensive of all in-hospital costs. Sepsis accounted for $20.3 billion in hospitalization costs in 2011, or roughly 5.2% of the national costs for all hospitalizations that year. Sepsis is also the most expensive condition billed to Medicare, accounting for 6.9% of all 2011 Medicare costs. Despite these numbers, fewer than half of American adults know what sepsis is.
Sepsis Alliance, as well as other 2013 award recipients, were recognized at a Grantee Awards Reception on December 4, 2013. The reception was held at Edwards Lifesciences' headquarters in Irvine, California.
"Thanks to partners like Edwards Lifesciences, we are having a measurable impact in raising awareness of sepsis," added Heymann. "We've come far, but have more to go until we reach 100% awareness of this deadly, yet treatable disease."
About Sepsis Alliance
Sepsis Alliance is a nonprofit patient advocacy organization in the U.S. promoting awareness of sepsis. Sepsis Alliance operates by providing information and education to raise awareness of sepsis and its devastating effects, So More Survive. Sepsis Alliance also provides support by giving people affected by sepsis a forum to share information. Sepsis Alliance was founded by Dr. Carl Flatley after the loss of his 23-year-old daughter, Erin, to sepsis. Her death in 2002 spurred Dr. Flatley to start an organization that would promote awareness of sepsis to both medical professionals and patients. Sepsis Alliance is registered as a 501(c)(3) charitable organization, and is a founding member of the Global Sepsis Alliance. For more information on Sepsis Alliance, please visit http://www.sepsisalliance.org.
About Edwards Lifesciences and The Edwards Lifesciences Fund
Edwards Lifesciences is the global leader in the science of heart valves and hemodynamic monitoring. Driven by a passion to help patients, the company partners with clinicians to develop innovative technologies in the areas of structural heart disease and critical care monitoring that enable them to save and enhance lives. In 2004, the company established The Edwards Lifesciences Fund at the Vanguard Charitable Endowment Program to support advancements in knowledge and improvements in quality-of-life, focusing primarily upon cardiovascular disease and the communities where its employees live and work. The Fund's mission is fulfilled by making grants to qualified charitable organizations. Additional information about the company and its Fund can be found at http://www.edwards.com.
Edwards, Edwards Lifesciences and the stylized E logo are trademarks of Edwards Lifesciences Corporation.