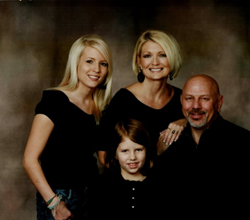 A Family Run Business Serving Your Community Since 1978
Morris, Illinois (PRWEB) October 06, 2015
Zeiter's Septic announced today high quality, environmentally safe techniques for septic tank repair (http://www.zeitersseptics.com) in various Illinois counties. Other services that Zeiter's Septic offer homeowners include septic tank cleaning, septic inspections and terralifting. They are always close to the highway and mapped to arrive on time, in preparation for each septic tank repair job.
Whenever a homeowner is in need of septic tank repair, Zeiter's Septics is on their way. They offer speedy services that never leave their clients with a messy situation. Most septic jobs are completed within one day and emergency services are available. Numerous clients thank Zeiter's Septic after the completion of a job remarking "I will recommend anyone who needs work done to their septic systems." and many more of these raving reviews can be found on their website.
Zeiter's Septics takes pride in being a family owned and operated septic tank company who can remove, install, maintain and repair septic tanks (http://www.zeitersseptics.com/illinois/will-county/).
About Zeiters Septics
Zeiter's offers a full-service septic tank repair, pumping and maintenance as well as other related high quality services. We serve Morris, IL including Will, Grundy, Kendall, Kankakee, Dupage, LaSalle, Livingston, Kane, Cook and Bureau Counties. Despite where the septic tank came from, we are able to maintain, clean and repair any type of septic tank. As a service based company, we are on the road and serving you day and night. Our regular operating hours are Monday through Friday 7AM to 4PM and emergency hours available.
Please check out our website for more information or give us a call.
Zeiter's Septics Unlimited, Inc.
815-942-2829
info(at)zeitersseptics(dot)com
http://www.zeitersseptics.com
After hours: 815-600-8988