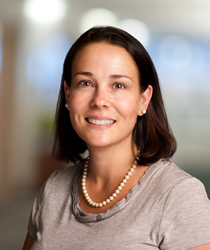 EDEN PRAIRIE, Minn. (PRWEB) September 12, 2018
Direct marketing agency and five-time Inc. 5000 honoree SeQuel Response announced today the hiring of a former Fortune 100 finance leader with a proven track record for steering high-growth companies through seasons of rapid revenue scaling.
Jody Johnson joins the fast-growing advertising firm as VP of Finance, a role in which she will drive strategy for enhancing SeQuel's business processes, placing a special emphasis on scalability.
"As our clients continue to increase their marketing spend with our direct mail and digital marketing campaigns," said SeQuel's Co-Founder and CEO, Jay Carroll, "our financial strategies and workflows need to accommodate and outpace our clients' ever-increasing investments. Jody has played a critical role in helping numerous companies navigate these challenges with excellence, and we're thrilled to have her aboard."
Johnson brings more than a decade of experience in various financial leadership roles at organizations such as NovuHealth, HealthFitness, Convey Compliance Systems and CHS, a Fortune 100 company based in the Twin Cities.
"I've seen up close what it takes to bring organizations in a variety of industries to the next level," Johnson said. "Change is constant, and in this always-evolving advertising space that we live in, SeQuel has thrived. The way their experts use digital targeting to augment their proven direct mail methodologies is truly cutting edge, and it's no wonder their clients have enjoyed such dramatic success."
SeQuel, which launched in Eden Prairie, Minn., in January 2010, finished last year with $31.7 million in net sales, marking three-year revenue growth of 88 percent. The agency has now appeared on the Inc. 5000 list of the fastest growing private companies in the U.S. in five consecutive years, putting SeQuel in the top 10 percent of applicants nationwide.
About SeQuel Response
SeQuel Response has quickly become the go-to direct response advertising agency for growth-oriented consumer brands looking to launch and rapidly scale their direct mail and digital marketing campaigns.
In five consecutive years, Inc. Magazine has named SeQuel to its Inc. 5000 list of the fastest growing private companies in the U.S., and the reason for the sharp growth is simple.
SeQuel's direct marketing experts and data scientists have developed a proprietary testing methodology called FaQtor Test, which utilizes predictive analytics to quickly uncover hidden performance insights, saving clients millions and optimizing response 400 percent faster than A/B testing.
Visit sequeldm.com to watch a short animation that explains how FaQtor Test is dramatically accelerating growth for many of the nation's leading consumer brands.
For any business and/or media inquiries, please contact SeQuel's Director of Marketing, Collin Carroll, at 952-564-6936, or email him at collinc(at)sequeldm(dot)com.