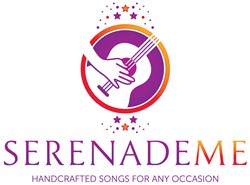 This Valentine's Day, don't give the same gift that everyone else gives. Give that special someone something that truly warms the soul. Music.
Chicago, IL (PRWEB) January 09, 2014
SerenadeMe is incredibly proud to unveil its latest CD Gift Package just in time for Valentine's Day.
This Valentine's Day, SerenadeMe aims to help people give that special someone a gift truly from the heart. The new CD Gift Package, which ships standard with all orders, comes with a Compact Disc playable in any CD player, and a frame-ready certificate with the lyrics printed beautifully. The CD as well, looks just like a small vinyl record, which gives the appearance of timeless, romantic music.
With SerenadeMe, users can either order a completely new, created from scratch song (music and lyrics), or a choose an existing theme and have lyrics and vocals written specifically for them. With either option, the song will be uniquely written to reflect exactly the message the user wishes to express.