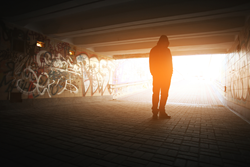 When multiple substances are abused at high quantities, the risk of addiction increases dramatically.
Marne, Michigan (PRWEB) June 14, 2016
Up to 12 percent of males in the United States report using at least one illicit substance. In light of Men's Health Month, Serenity Recovery of Marne, Michigan, is highlighting the risk factors for addiction among men.
While addiction is a destructive journey for men and women, recent studies have shown that gender may play a role in the impact of substance abuse on an individual. This month, the professionals at Serenity Recovery Center are reviewing the risk of addiction among men, in particular. As substance abuse treatment develops, knowledge of these gender differences can lead to enhanced recovery techniques.
In a new blog, Serenity sets out several factors that make men prone to addiction. This includes increased exposure to substances, which are especially damaging when presented at a young age. According to the piece, men are also more likely to consume various drugs on a frequent basis: "When multiple substances are abused at high quantities, the risk of addiction increases dramatically."
This information offered by Serenity Recovery will not only shed light on the gender differences in substance abuse, it will also provide an opportunity to discuss the impact of addiction on individuals, families, communities, and society as a whole. With this knowledge, treatment for addicts can become more individualized and comprehensive.
Rehab & Relapse
Up to 60% of individuals who seek rehabilitation may experience a relapse. With greater knowledge on the risk factors associated with addiction, the team at Serenity Recovery believes that this number can be drastically reduced. By incorporating this information into treatment techniques, both men and women will have higher rate of success, rather than relapse.
In a world where men are more likely to engage in risky behaviors, enter treatment involuntarily, and begin using drugs at an earlier age, it is more important than ever that recovery becomes as personalized as possible, based on scientific data and advancements. Thus, the experts at Serenity Recovery call attention to this new information in an effort to effectively prevent and treat substance abuse issues. For more information, please visit the Serenity Recovery website, or call them at 1-855-218-3775.