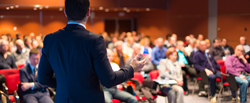 By coming together to support this worthy cause, caucus attendees can help raise awareness about the issues surrounding substance abuse and addiction.
Marne, Michigan (PRWEB) August 02, 2016
Substance abuse is an issue that has not received attention equal to that of other illnesses and public health crises. The addiction caucus that recently took place in Philadelphia during the Democratic National Convention sought to change the way we treat substance abuse in the United States. Caucus-goers came together to help raise awareness about the changes that must take place in order to provide sufficient opportunities for those who are battling addiction. Serenity Recovery Center of Marne, Michigan has released a statement endorsing the Philadelphia Addiction Caucus, in hopes that it will shed light on the barriers addicts face when seeking treatment.
The caucuses' organizers hoped to get that very point across with its numerous speakers. Politicians, lawmakers, non-profit organization representatives, and individuals who have been impacted by addiction all spoke at the event. The crowd, which was about 500 people strong, was there to support this worthy cause. They called for changes including enhanced treatment options for incarcerated individuals, better access to opportunities for recovery for addicts across the country, and expansion of preventative measures (just to name a few). According to Serenity Recovery Center, this event will help raise the bipartisan support that is needed to help addicts become productive and happy members of society, once again.
Addiction caucuses are an especially important way to raise awareness about the issues that substance abusers face. According to Serenity Recovery Center, "By coming together to support this worthy cause, caucus-attendees can help raise awareness about the issues surrounding substance abuse and addiction. Not only will the American people get a better grasp on the addiction problems that face the nation, they will also inspire change in the addiction treatment process. This will allow countless individuals to obtain the help they need to live a happy, healthy, and drug-free life." Raising awareness is an important step to stimulate a change in the way that addicts are viewed and treated.
By supporting and endorsing addiction caucuses, individuals are helping our addiction treatment system function more effectively. If no one speaks out about the necessary changes that must occur, both the American people and their governmental bodies will do nothing to fix the broken system. This will leave addicts and their families in a continual struggle for sobriety. When the word is spread via rallies and caucuses, popular opinion can begin to change and politicians will see substance abuse as a serious issue in need of attention.
Every year, 200,000 individuals around the world die as the result of addiction and fatal overdoses. Though this figure is higher than the rate of death for many other illnesses and diseases, substance abuse still received less funding and national attention. By organizing caucuses, arranging speakers, and gathering crowds, the proper amount of attention will be brought to substance abuse issues. This will incite change within the system. More people who struggle with substance abuse will be offered treatment instead of jail time, more communities will receive the necessary prevention and education programs, and more addicts will be provided with comprehensive opportunities for recovery. All of these factors will help to save countless lives both in the short and long-term.
Raising awareness for a cause to incite action and change can only be done through the peaceful gathering of like-minded individuals. The recent Philadelphia Addiction Caucus was a great example of such an event. The professionals at Serenity Recovery Center have seen how addiction and substance abuse can devastate an individual, his or her family, and community. Just like those who suffer from other illnesses, people who struggle with addiction should be given every opportunity for a full recovery. With the use of caucuses, supporters can spread the word about the need for change, and lawmakers can fight on their behalf in order to realize such a change. Only then can addicts and their loved ones get the help they need to achieve a long-term recovery. For more information, please visit the Serenity Recovery website, or call them at 1-855- 218-3775.