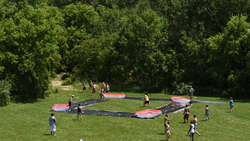 Addiction can be successfully treated with the proper techniques in a professional recovery setting.
Marne, Michigan (PRWEB) July 18, 2016
Summer is here, and that means its time for parties, gatherings, and festivities. Unfortunately, these events often involve alcohol or other substances of abuse. To help addicts maintain their health and wellbeing, Serenity Recovery Center of Marne, Michigan has released a summer sobriety guide.
Relapse triggers come in a variety of forms, including being in the presence of drugs or alcohol, hanging out with old friends or in places where substance abuse took place, or experiencing overwhelming or stressful events. Unfortunately, summer parties can present all of these triggers for recovering addicts. To help these individuals reduce the risk of relapse during the summer, Serenity Recovery Center has created a helpful resource guide.
Addiction can be successfully treated with the proper techniques in a professional recovery setting. This, however, does not mean that an addict's work is done after graduation from rehabilitation. According to Serenity Recovery Center, addicts must remember that, "it is important to maintain [their] sobriety and focus on [their] wellbeing first." While this does not mean that they must skip summertime festivities with loved ones, it does mean that they must be prepared for any potential relapse triggers.
With this helpful guide, recovering addicts can learn to experience the benefits of a sober summer while also maintaining their health and wellbeing, even through stressful situations. Using these techniques, addicts can begin to rebuild healthy relationships, while also maintaining a solid support system.
After completing rehabilitation, recovering addicts will be presented with a number of relapse-triggering situations. By being prepared for potential cravings, and reminding themselves of the benefits of maintaining sobriety, these individuals can continue to live a happy and healthy lifestyle.
The potential for relapse is real. No matter how an individual feels after treatment, they must still be prepared to face potential triggers in the future. The experienced professionals at Serenity Recovery have helped countless addicts achieve and maintain a sober life, even after graduation. This guide will help countless more individuals remain healthy throughout the season. For more information, please visit the Serenity Recovery website, or call them at 1-855- 218-3775.