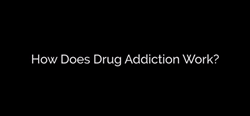 Serenity Recovery is dedicated to sharing as much information as possible about about addiction and treatment options.
Grand Rapids, Michigan (PRWEB) May 08, 2016
Anyone who is experiencing the effects of addiction in their lives, whether through their own substance abuse or through witnessing a loved one struggling with it, might find some hope in a new informational video released on the Serenity Recovery YouTube channel. Focusing on the processes involved in developing an addiction, this video features interviews with Serenity Recovery patients as well as a member of the rehabilitation center's nursing staff. A corresponding blog entry with even more information has been posted to the Serenity Recovery website.
"There are more than 23 million Americans with some form of substance abuse disorder today, yet less than 12% of them receive the treatment they need at a specialized rehabilitation center," says Serenity Recovery founder Per Wickstrom. "Too often, people struggling with addiction feel helpless and hopeless, not knowing where to turn or if it is even worth it to try a recovery program. Understanding the nature of our addictive behaviors is important in combatting these problems, individually or in our society as a whole. When we understand the causes of our compulsions, we can address those causes in a healthy and positive manner. It is our hope that this video, and the other videos that we have published, can help someone in need of help make the decision to seek treatment."
Cassie R. and Ryan S., the two Serenity Recovery patients featured in this video, shared their personal experiences and viewpoints on their journey through addiction and how it affected their lives. Their interviews are the main focus of this video.
"It is like living in your own personal version of hell," Cassie says in her interview. "The longer you use, the more you use, the further in you go - and the more willing you become to do whatever it takes to get high."
"It starts off, you know, you think you're not addicted," Ryan recalls. "Then you do more, and you do more, and then you try and stop. And you don't feel right."
Also featured in the video is Kelly, one of the Serenity Recovery nurses, who spent many years working in a hospital Emergency Department and has seen a fair amount of cases involving addiction and overdoses. She helps the viewer to understand the processes involved in addiction from a more objective and medical viewpoint. "It increases a person's dopamine," she explains (dopamine is an organic chemical that occurs naturally in the brain which controls "reward-motivated behavior" – it is what makes a person feel good when they do something pleasurable, such as eating, exercising, or even laughing). "They start depending on that," she continues, "and then all of a sudden, they are not making their own dopamine anymore. So, they need more and more."
With the belief that education on these issues is the most effective tool that the modern American society has in battling the national epidemic of addiction it faces today, Serenity Recovery is dedicated to sharing as much information as possible about addiction and treatment options. "If these videos can save even one life," continued Wickstrom, "it has been worth all of the time and effort that it took to produce them."
Click here to see the full video.