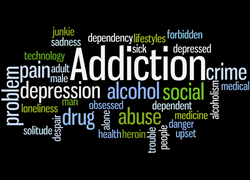 I realize now that I can laugh sober, that I can dance sober.
Marne, Michigan (PRWEB) June 07, 2016
In Serenity Rehab's most recent video release, which was posted to their YouTube Channel, Lead Counselor, Sarah Russell and client, Jessica talk about the warning signs typically associated with drug and alcohol abuse. This informative video is meant to help friends and family of substance abusers identify addiction and reach out for help.
During the presentation, both the counselor and the client discuss the impact of substance abuse and how the warning signs can be easily overlooked. Often, these symptoms include isolation, weight gain or loss, and dilated pupils. When friends and family inform themselves on these signs, they can begin the process of getting help for their loved one.
One Glimpse into the Journey of Recovery
Viewers will also get a glimpse into client Jennifer's journey to recovery. After her family confronted her, she entered treatment at Serenity Recovery Center. Now, she says, "I realize now that I can laugh sober, that I can dance sober. That I can be myself in all ways." Hers is just one of many success stories that gives current addicts and their families hope for the future.
If you notice any of the signs or symptoms of substance abuse outlined in the video, seek help immediately. For more information, please feel free to contact the experienced professionals at Serenity Recovery Center at 1-844- 405-7965 or visit their website at http://www.serenityrehab.org/.