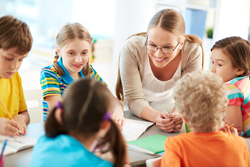 Effective prevention education starts young and involves cooperation between schools and families.
Marne, Michigan (PRWEB) August 16, 2016
This year the United Nations-Sponsored International Youth Day took place on Friday, August 12th. Events took place around the world, including at the UN headquarters in New York, in our nation's capital of Washington, D.C., and here at Serenity Recovery in Marne, Michigan.
For nearly two decades, August 12th has served as International Youth Day. With a stated purpose of drawing attention to the cultural and legal issues surrounding youth, International Youth Day also sets goals each year, inspiring young people to make positive change in the world. This year's theme is "The Road to 2030: Eradicating Poverty and Achieving Sustainable Consumption and Production."
Here at Serenity Recovery we took the opportunity to promote early drug education. While drug use has no single cause, poverty is a known risk factor. If the young people of the world wish to unite and eradicate poverty, part of the conversation must include breaking the cycle of addiction.
Furthermore, addiction robs the future, sustainable production, of millions of individuals globally struggling with substance abuse disorders.
Therefore, Serenity Recovery chose this International Youth Day to remind young people, their care providers and families, of the importance of early drug and alcohol education.
The Center for Disease Control (CDC) reported that excessive drinking alone is responsible for 4,300 deaths among underage Americans each year. An estimated 10% of youth age 12-17 use illegal drugs. Add to that a growing number of young people misusing prescription drugs and you have a staggering number of young people in need of drug and alcohol abuse prevention education.
The National Institute on Drug Abuse statistics estimate that tobacco, alcohol and illegal drugs cost $700 billion annually, when you factor in crime, healthcare, and lost work productivity. Prevention, therefore, is the most cost-effective treatment, potentially saving billions of dollars each year.
Effective prevention education starts young and involves cooperation between schools and families. School prevention programs alone cannot fully tackle alcohol and drug addiction prevention. In many cases, families may feel ill-equipped to hold effective conversations about the risks of alcohol and drug use. Through educational outreach, like the recognition of International Youth Day, Serenity Recovery guides families through useful information and open dialogue.
At whatever level, from early conversations with elementary-aged students about alcohol and "bad for you" substances, to statistically-driven conversations with a pre-teen, one-on- one education from a family member or peer coach has the greatest impact on young people. Parents may be surprised how much youth already see, hear or know about alcohol or drugs. Though, amid the information gleaned from peers can be mountains of misinformation. Open dialogue, honest communication and correct information work together to help effective prevention.
While young people have long encountered a myriad of potentially dangerous substances, misinformation about marijuana and prescription drugs misuse are two common areas. For parents, educators and loved ones unfamiliar with the harms of such substances themselves, understanding the last effects of such use and effectively communicating them can be a challenge.
International Youth Day is an opportunity for the entire community, young and old, to reflect on the hope and promise of a brighter future. Freedom from drug and alcohol addiction makes such a future possible. Addiction is expensive, both in terms of measurable costs and in terms of extinguishing some of the hope for the future in young people who become addicted. Through education and promoting of healthy living, young people become better equipped to face the challenges of growing up, and solve the cultural and legal issues presented, so that a more beautiful, poverty-free future awaits in 2030 (if not sooner).
Serenity Recovery is committed to assisting the community in education and substance abuse prevention and recovery. For more information, please visit the Serenity Recovery website, or call them at 1-855- 218-3775.