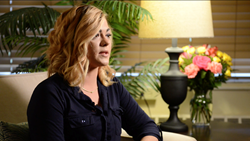 Many people have been through a recovery program that simply didn't work for them
Marne, Michigan (PRWEB) April 06, 2016
People struggling with addiction in their lives, and who might follow a Native American spiritual belief system or are interested in alternative spirituality, may find hope in a new video produced by Serenity Recovery, a holistic treatment center for substance abuse located in Central Michigan. As part of a dynamic program designed to fit the needs of any person seeking help with addiction, Serenity offers a rehabilitation option based on Native American spiritual traditions. This video, and a corresponding blog entry on the Serenity Recovery website, highlight this program option, known as the Indigenous Track.
"Many people have been through a recovery program that simply didn't work for them," commented Serenity Recovery founder Per Wickstrom. "In struggling to beat my own addictions years ago, I ran into that very problem, and I went through four different recovery programs before I discovered one that actually worked for me. The Serenity Recovery concept takes into account the differences in every patient and, rather than pushing them through a cookie-cutter rehabilitation program that follows a specific timeframe, we allow them plenty of time to explore the various options that we offer, including various spiritual pathways. This gives them the ability to discover what will work best for them, and ensures that they will have plenty of time to work through their individualized program at a pace that is most beneficial to them."
In this video, which is available on the Serenity Recovery YouTube channel, clips from interviews with Dave, the Native 12-Step group facilitator, and Chris H., one of the patients that selected the Indigenous Track program option, are featured along with footage from some of the group activities. Viewers witness parts of a Native American spiritual ceremony known as "The Burning Ritual", where patients gather around a bonfire to burn letters, poems, drawings, or to simply talk in a symbolic cleansing of their hearts and mind from past traumas or daily stresses. "You can write whatever your concerns are on a piece of paper and burn them," Chris explains, "and just let it go into the Universe. Just let that thought, that thing holding you back – just be rid of it."
Dave explains what the basic concepts of the Native 12-Step group consists of, which is based on a book titled "The Red Road to Wellbriety", from White Bison, Inc of Colorado Springs, which outlines a track to recovery that shows the way to Mino Mikana, or "The Good Path". "Not just 'sobriety'," he says, "but being whole, well – 'Wellbriety'. Having the focus point being peace, really gives an opportunity to destress and literally focus just on themselves for the day."
The treatment program at Serenity Recovery also offers spiritual tracks based in Christianity and Eastern Philosophy, among others, and overlays the concept of empowerment through personal choice over virtually all aspects of their rehabilitation strategy. Their core program options form a strong foundation in recovery for the supplementary program options, including the spiritual tracks and various life skills courses, to build on. The result is a powerful and effective program that is adaptable to any person seeking help in overcoming addiction.