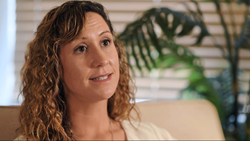 Every person on this planet is a unique individual.
Marne, Michigan (PRWEB) May 02, 2016
Those who may be considering seeking professional help for addiction at a residential inpatient rehabilitation center can find some useful information in a new video released by Serenity Recovery, a holistic treatment center for substance abuse located in Central Michigan. This video, which can be viewed on the Serenity Recovery YouTube channel, examines various treatment methods and strategies, focusing on the difference between an open-ended, results-driven program as opposed to one with a set timeframe.
"Every person on this planet is a unique individual," commented Serenity Recovery founder Per Wickstrom. "They have all travelled different journeys through life, and their journeys through recovery will also be different. No two people will respond in the same way to any particular method of treatment, and they will work through their recovery program at different paces. That is why, when we sat down to develop the treatment strategy that we use at Serenity, we felt it necessary and right to leave it open-ended. We determine the patient's progress through the recovery process by the results that they show rather than how long they stay at our treatment center."
Zach B. is a patient at Serenity Recovery who shared his perspective on how the open-ended program was more beneficial to him in his recovery after he was less successful in other programs. "Serenity's approach versus the 30-day program, it feels a lot more comfortable," he says. "It doesn't feel like it's being forced. The open-ended program is hands down more beneficial for me. And I believe everyone that I've talked to, it's more beneficial to them, too."
The Open-Ended Treatment Method at Serenity.
Sarah Russell, the Lead Counselor at Serenity Recovery, has been helping people for a
long time with her skills in social work and public administration. "I have to wonder, if
people are looking at a 30-day program, what's the sense of urgency?" she points out.
"What does this mean for you in your long-term recovery if you are only giving it 30
days? Here at Serenity, we like to give people an opportunity to embrace all of the
different programs that we have available."
Serenity Recovery offers a thorough and effective rehabilitation program that is designed
to be effective for any person who comes to their treatment center. The combination of an
open-ended timeframe and a wide variety of program options makes successful recovery
possible for anybody struggling with the effects of addiction.
See the full video here: https://www.youtube.com/watch?v=vUvhYu3qeVA