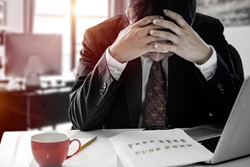 Approximately 300,000 Americans suffer with Scleroderma, a chronic, painful autoimmune disorder.
Marne, Michigan (PRWEB) June 14, 2016
Approximately 300,000 Americans suffer with Scleroderma, a chronic, painful autoimmune disorder. June is Scleroderma Awareness Month and Serenity Recovery of Marne, Michigan, has issued pain management tips for addicts who are suffering with this condition.
Scleroderma symptoms are often treated with pain medications, but for individuals with substance abuse issues, these medications may not be an option. Use of certain medications, including prescription painkillers, can cause addiction or relapse in these vulnerable individuals. To help this population seek relief, Serenity Recovery Center has provided several tips for addicts who are suffering with Scleroderma.
Scleroderma is a chronic condition that causes hardening or tightening of skin and tissue throughout the body. Not only can this affect outward appearance, it can also damage a patient's internal organs. This can result in moderate to severe pain for Scleroderma sufferers. According to Serenity Recovery, there are several options for those who cannot or should not take medication to control this pain. This may include, "drug-free alternatives, such as physical therapy [which] may help reduce pain, while also improving your range of motion and strength."
Pain Medication Mixed with Illicit Drugs
Not only can patients become addicted to pain medications, they may also turn to illicit substances in an effort to self-medicate for the feelings of frustration associated with the chronic condition. Thus, Serenity has issued these helpful tips so that Scleroderma suffers can become informed about their options. These tips can help avoid the risk of addiction and relapse.
Currently, physicians prescribe over 80% of painkillers that lead to addiction. To reduce the number of overall prescriptions and resulting substance abuse issues, it is necessary to promote alternative pain management techniques for individuals who suffer with chronic pain.
The professionals at Serenity Recovery have seen the negative impact that prescription medications can have on a community. As such, they have set forth many helpful techniques for drug-free pain management. In an effort to avoid additional pain and suffering for Scleroderma patients and their families, it is important that they are aware of the dangers of addiction. For more information, please visit the Serenity Recovery website, or call them at 1-855- 218-3775.