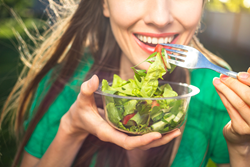 Successful recovery from addiction often involves several lifestyle changes, and proper nutrition can be an important part of that lifestyle.
Marne, Michigan (PRWEB) September 27, 2016
The last week of September, the 26-30th, we celebrate the 5th annual Malnutrition Awareness Week (MAW). In 2009 the American Society for Parenteral and Enteral Nutrition (ASPEN), in response to concerns over malnutrition in hospitalized patients, moved to begin MAW as a means of educating healthcare professionals and the general public about the effects and concerns of malnutrition in recovery.
Regardless of the reason for initial hospitalization, malnutrition of patients causes several problems and complications, including higher infection rates, greater illness rates, poor wound healing, longer lengths of stay and a higher frequency of readmission. For individuals with substance use disorders, inadequate nutrition can cause many of the same outcomes, but also headaches, mood problems (such as anxiety, depression and/or mood swings), low energy, sleep trouble and more. Addressing malnutrition can therefore reverse or prevent many of those outcomes.
Malnutrition is defined as a lack of proper nutrition, caused by not having enough to eat, not eating enough of the right things, or being unable to use the food that one does eat. Addictive substances can cause each and every one of those components of the definition. For example, alcohol can interfere with the absorption of nutrients, adversely affect the liver and other organs vital to nutritional function, and even burn through certain vitamins necessary for health at rates that far exceed regular rates. Drugs similarly affect nutrition. Opiates also can interfere with the function of digestive organs, thereby causing symptoms such as constipation, and hinder the absorption of nutrients. Stimulants can decrease appetite and thus interfere with healthy eating (as well as affect the brain in ways that can create nutritional deficiencies). Marijuana use can cause its user to overeat, as is common knowledge, but then that does not necessarily translate to getting adequate nutrition if it means eating low-quality food in high quantities.
Even if an addict eats "enough of the right things," because of the ability of alcohol or drugs to both burn through vitamins and the interference they potentially cause in the absorption of nutrients, what looks like a "healthy diet" in a non-addict can be grossly inadequate in an addicted individual.
Addressing nutritional deficiencies in rehab, similarly to addressing malnutrition in a hospital setting, can improve outcomes. Since malnutrition can cause some of the very symptoms withdrawal does (such as mood swings and headaches), addressing nutrition during rehabilitation can improve the negative effects of withdrawal.
Proper nutrition during rehab involves adequate hydration, eating a nutrient-rich diet, and in many cases taking additional vitamins or minerals to compensate for existing deficiencies. In conjunction with regular exercise and other healthy lifestyle factors, an addict can also learn, while on the road to recovery, some of the habits that can improve long-term successful recovery. Successful recovery from addiction often involves several lifestyle changes, and proper nutrition can be an important part of that lifestyle.
Serenity Recovery is committed to assisting individuals with addiction in a holistic approach to recovery. Addressing each addict as an individual, with long-term recovery in mind, involves working with the whole person, and not compartmentalizing such factors as healthy living. By partnering with ASPEN and other communities of health, as well as individual local community members, Serenity Recovery aims to shed a light on the ways in which education aids both prevention and recovery.
For more information, please visit the Serenity Recovery website, or call them at 1-855-218-3775.