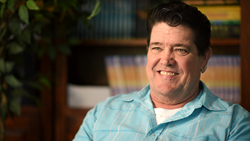 Making the decision to seek help in overcoming addiction is difficult enough
Marne, Michigan (PRWEB) July 19, 2016
Those who may be considering the need for a professional substance abuse rehabilitation center, whether for their own needs or for someone they care about, may be able to find some hope in a recently released series of videos from Serenity Recovery, a holistic treatment facility for addiction located in Central Michigan. These videos, which feature three recent graduates of the rehab, are available for viewing on the Serenity recovery YouTube channel.
"Making the decision to seek help in overcoming addiction is difficult enough," commented Serenity Recovery founder Per Wickstrom. "Searching for the treatment center that is going to be most beneficial for the individual is added stress in already difficult times. Our program is designed to fit the needs of any person that is struggling with drugs, alcohol, or any other form of addiction. We hope that these graduate interviews can help make the decision of which treatment center to select a little easier, and that we are able to save a few more lives as a result."
Serenity Rehab Patients Speak Out
In their video interviews, the graduates share stories of their past and the events that led to their decision to enter the Serenity Recovery rehabilitation program. Because of the wide variety of program options that the treatment center offers, each graduate found different aspects of their rehabilitation plan to be more beneficial.
Coryanne is a mother of three who had been struggling with addiction since she was only 13 years old. Her children were a big part of what made her decide to get help. "I knew I couldn't keep running," she says. "I was going to end up killing myself. I couldn't do it by myself. I tried and it didn't work. I have three kids that look up to me, and I knew they were going to end up finding me dead." The support she found from the staff and other patients was vital to her success at Serenity.
Dillon had his moment of enlightenment when his addiction finally caused him to lose everything he had. He says that coming to Serenity was the best decision he ever made. Among the program options that he selected to participate in, his favorites were the Yoga class for the peace and calm that it brought him, and the Music Exploration group, which helps with finding a constructive outlet for the expression of complex emotions.
Dave had known he needed a change in his life for a long time. He had tried a few different programs, but always struggled to maintain sobriety. "I have managed to string together nine months, four months, five months, and countless thirty day periods," he admits. "But my obsession never leaves, so I find myself entertaining the thought that I'm meant to be a statistic." At Serenity, however, the ability to explore all the options available to him in order to find what would really work for him has given him confidence in his recovery. "I was seeking solace and escape," he says, "and you can seek solace and escape through recovery. It's not curable, but it's manageable and it's treatable."
The program at Serenity Recovery is designed to be a thorough and effective method of overcoming addiction, focusing on Body, Mind, and Spirit as equally important in the overall health of the Whole Self. Patients are able to uncover and address the underlying causes of their addiction, rather than concentrating only on the symptoms. Intensive focus on developing life skills and positive coping mechanisms give Serenity graduates the tools they need to handle daily life without feeling the need to resort to using drugs or alcohol.
Video:
https://www.youtube.com/watch?v=m8rLxQuKlwE
https://www.youtube.com/watch?v=Xn91gCsu8v4
https://www.youtube.com/watch?v=JbLtPWjRKfo
Blog:
http://www.serenityrehab.org/blog/success/finding-works- patients-share- experience-serenity-
recovery/