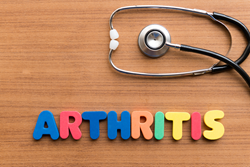 Almost 300,000 children in the United States suffer from juvenile arthritis.
Marne, Michigan (PRWEB) July 18, 2016
Juvenile arthritis is one of many conditions for which doctors frequently prescribe prescription medications. Unfortunately, adolescents are particularly vulnerable to potential side effects, including addiction. In an effort to improve the quality of life of children who suffer with this and other ailments, Serenity Recovery Center is promoting holistic treatment options. Not only will these options help reduce pain and other symptoms, they will also help to decrease instances of addiction among youth.
Almost 300,000 children in the United States suffer from juvenile arthritis. This devastating autoimmune disorder can cause a number symptoms including stiffness, pain, and swelling in joints and throughout the body, as well as fever and rash. To help manage the pain and symptoms in these underage patients, many doctors offer prescription medications. Unfortunately, this can lead to a variety of side effects, including addiction. According to Serenity Recovery Center, "turning to potentially dangerous prescription medications should be a last resort." Instead, they suggest focusing on safer holistic treatment options such as physical therapy or chiropractic care.
With this information on the dangers of prescription drug use among juveniles, parents, friends, families, and physicians can become more aware of alternative treatment options. By utilizing these alternatives, fewer children will suffer the consequences of unintended side effects.
A child's brain is still in the process of developing and, as such, they are more vulnerable to addiction, even when prescription medications are taken under the supervision of a physician. When holistic treatment options are utilized, prescription drugs become less accessible, therefore leading to less potential for addiction or other dangerous side effects.
The professionals at Serenity Recovery have helped treat countless patients whose addiction began with a simple prescription. To avoid this path for your child, ensure that you find a doctor who will balance the need for medications and will provide you with the necessary resources to seek alternative, holistic treatments. For more information, please visit the Serenity Recovery website, or call them at 1-855- 218- 3775.