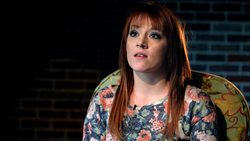 One of the toughest steps to take is overcoming denial.
Marne, Michigan (PRWEB) April 18, 2016
In an effort to provide guidance on how to help a person who is struggling with addiction, yet cannot see the damage that their substance abuse is causing in their life, Serenity Recovery, a holistic treatment center for addiction located in Western Michigan, has released a new video that discusses denial and how to overcome it. This video, which is available for viewing on the Serenity Recovery YouTube channel, may prove helpful to those who find themselves affected by the addictive behaviors of a friend, family member, or loved one, providing hope in what often feels like a hopeless situation.
"As we continue to make progress in the battle against addiction that rages in our communities, one of the toughest steps to take is overcoming denial – the inability of a person to understand just how damaging their choices are to themselves and the lives of those around them," commented Serenity Recovery founder Per Wickstrom. "Sometimes, just talking to the individual is enough. Other times, an intervention is necessary, particularly in those cases where the person is in denial of their addiction. We know that it is just the dependency talking. This video is intended to show that, no matter how stubborn a person's addiction may be, as long as we do not give up on the people that we love, there is hope."
The video focuses on the testimony of Kristina S., a patient at the Serenity Recovery treatment center. Kristina's story of addiction and denial brings to light an aspect of denial that has become increasingly common in recent years. Her addiction began with a handful of prescriptions of strong, opiate-based pain medications that a doctor ordered after she had a work-related back injury. "I kept telling myself it was okay," she says in her interview, "because the doctor gave them to me. I'm in pain so I need to take these."
Though Kristina's tale begins with a visit to the doctor, followed by innocently adhering to her doctor's orders, her story also highlights how common these kinds of addictions can be. "When you're dealing with opiate pain medications, they are typically prescribed by a primary care physician or some sort of attending physician because of another physical issue," explains Sara, the lead counselor at Serenity Recovery who shares her professional viewpoint in the video. "That gives the client 'permission' to use these things and, unfortunately, they become dependent on them."
A blog entry on the Serenity Recovery website, which corresponds with this new video, takes an even closer look at addiction and denial, and discusses holding an intervention when necessary as a way to break down that barrier. With a thorough treatment program that is designed to help people struggling with addiction and their families through every step of the rehabilitation
process, Serenity Recovery can also help people to find professional interventionists that can assist in that procedure, keeping the discussion on course when emotions run high, as they often will in those situations. "We hope that this video will help people take that difficult first step to finding treatment for their addictions," continued Wickstrom, "by finding the courage to admit that they have lost control of their lives to drugs and alcohol before it is too late."