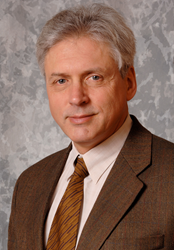 (PRWEB) March 31, 2014
1.3 million Americans every year suffer cardiac arrest and stroke resulting in brain injury. Damage occurs when the body is deprived of oxygen for extended periods of time. The most effective way to combat injury is to induce therapeutic hypothermia, or in other words, to cool the body. Unfortunately 98% of all patients needing therapeutic hypothermia don't get it! Unbelievable, but true. Why? Ask Sergei Shushunov, MD.
Currently available equipment is either ineffective, or too difficult to use, or obstructs access to the patient. For these reasons medical professionals can't or won't bother with it. Of patients who survive cardiac arrest 93% to 97% never fully return to previous levels of functioning, many are left with reduced brain function or in comas, a burden for the patient, families and costing hundreds of millions of dollars in supportive care for the rest of their lives. Much of this could be prevented if only the equipment available were truly effective, compact and easy to use.
Although multiple hypothermia systems exist, all have huge drawbacks. They are either bulky, or hinder life supporting efforts, are slow to achieve target temperature or may be too complicated to be used by physicians without highly advanced training. The market is proliferated with devices too big, too slow, causing unnecessary side effects or just so complicated they collect dust in hospital corners while patients receive no treatment!
Most cardiac arrests occur outside the hospital where hypothermia equipment is just not available. Upon arrival to Emergency Room, medical teams are busy stabilizing patients and don't have time to implement hypothermia treatment. By the time a patient can be transferred to Intensive Care Unit the 2-4 hours window of opportunity is long gone.
Dr. Sergei Shushunov, a pediatric intensive care expert, realizing the problem due to equipment limitations, devised a solution. Dr. Shushunov's invention is both simple and elegant. Every patient suffering from cardiac arrest or stroke is temporarily placed on mechanical ventilator. He figured out it made sense to use this to induce hypothermia by administering very cold air to the lungs. An adult person's lungs have a surface area of 1000 square feet, making them a powerful heat exchanger. Using cold air through the existing ventilator is all that is necessary to rapidly induce therapeutic hypothermia.
Dr. Shushunov with the assistance of The University of Kansas Department of Engineering have designed and built a prototype of such a device. Initiation of therapeutic hypothermia can be started in pre-hospital settings and continued through Emergency Room or Intensive Care unit using the same device without any interruptions. No more barriers to treatment ! Therapeutic hypothermia can start as early as in the ambulance and continue for as long as necessary without hindering resuscitation efforts. Dr. Sergei Shushunov: "I believe this new device will revolutionize how therapeutic hypothermia is administered and will completely change the temperature management device market". From the battlefield to the highest level of care hospital there will no longer be any excuse for not offering this life saving treatment.