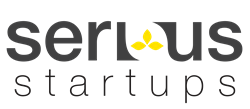 You can either focus on short term profit or long term wealth. If you can do that while doing what you love..what's better than that?
Nashville, TN (PRWEB) November 28, 2013
Entrepreneurs with web and mobile business ideas are being actively recruited to have their idea reviewed to be taken on for an equity position by Serious Startups.
As professionals in the web development and interactive agency world, the founders of Serious Startups came to the conclusion that the smartest and fastest way to gain wealth was to stop being concerned with short term profit.
After being hired for years as high level experts in their fields - design, development, video, marketing - but having to often turn down amazing business ideas because the founders had a lack of upfront capital, the idea to take on startup ideas for equity as a team rather than individuals was born.
The team now meets with startup founders on a professional basis to review and consult on the idea from a professional standpoint. If the idea is loved by the Serious Startups team, then they take it on for equity instead of upfront capital.
"We all have worked together and know how to maximize each of our best talents. As individuals we could take equity positions in startups but the chance of success is lower than as a team," said John Maddox, CEO of Serious Startups. "If we want to generate wealth by leveraging what we do professionally, then our only true option is to turn new concepts into reality."
One goal of the Serious Startups business model is to bridge the gap which many entrepreneurs face in the tech startup world; a lack of knowledge in what is possible in an ever changing world.
"Things that were not possible last year can be done in no time at all now," commented Chris Maloney, lead developer and co-founder of Serious Startups. "We are learning new things everyday, and it's what we do for a living. How can anyone expect people with ideas but no experience professionally to know everything instantly."
Serious Startups is also in the process of joining forces with several startup accelerators and investment groups to not only build the initial version for equity, but also have funding lined up for growth upon completion. In addition to design and development of mobile and web applications, other members of the team will be working on marketing strategy and collateral during the development process.
The ultimate goal being to shorten the amount of time needed to launch and prove marketing viability, rather than waste significant amounts of time trying to generate capital just to build the first version.
To learn more about Serious Startups or to submit idea for review and consultation visit http://seriousstartups.com.
Serious Startups was founded in 2013 by John Maddox and is comprised of a group of tech industry veterans with decades of combined experience. The tech startup company specializes in bridging the gap from seed stage to large-scale capital investment. Covering all aspects of a tech startup process, Serious Startups prides itself in handling all facets of the process and executing all tasks in house, exercising time management while ensuring quality control. To learn more about this unique approach to tech startup, please visit http://www.seriousstartups.com or call 615.429.1986.