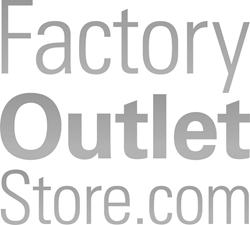 New York, NY (PRWEB) April 28, 2016
At the Serta Factory Outlet Store, expect to find between 20-75 percent off of the original listing price for mattresses. The mattresses purchased are made when ordered and the Outlet store offers all traditional mattress sizes: twin, twin extra long, full, queen, king, and California king. They also offer several mattress comforts to choose from. The Luxury Firm Comfort is described as extra firm to luxury firm pillow tops and has a firmness rating of 1-3. The Luxury Plush Comfort is described as plush to a medium feel that is neither too hard nor too soft. it has a firmness rating of 4-6. The Super Pillow Top Comfort has a firmness level from medium soft to soft and has a firmness rating of 7-10.
The website makes it extremely easy to purchase the perfect mattress. Customers begin by selecting the size mattress they would like to purchase. In the next step, they choose the comfort level that they desire. In the last step, they are able to look at all of the available options that meet their criteria. Customers can even purchase mattress bundles to get more for their money.
The Serta Factory Outlet Store offers other items for purchase such as memory foam mattresses and adjustable bases in all mattress sizes. Some of the items that may not be expected that are offered include pillows like memory foam or gel memory foam, sheets with a 10 year warranty, mattress protectors to help the mattress last longer, mattress toppers that can add even more comfort to an existing or new mattress, and fleece blankets with a 10 year warranty. Everything needed to make a bed as comfortable as possible is available at the Serta Factory Outlet Store.
Currently, the store also offers free in-home delivery. After the order has been placed, customers will receive an additional confirmation by email with the tracking link. This is provided to the customer once the mattress has shipped. The mattress is delivered to a delivery agent who will then call the customer upon delivery to schedule a convenient day and time to deliver the mattress. This delivery is part of the service offered by the Serta Factory Store and is not added on top of the overall cost.
Customers can easily order online or by phone at (800) 737-4934.
Before making any mattress purchase, customers should take a moment to view all of the available deals at the Serta Factory Outlet Store. With free shipping and delivery, it has never been this easy to purchase a new mattress.
For more information and to stay in the know of current deals, follow Serta Factory Outlet Store on Twitter at @factorystores, like the company on Facebook, follow on Instagram at @thefactoryoutletstore, and stay abreast of company updates and industry tips, trends, and more at the Factory Outlet Store Blog. Consumers may also sign up to receive special offers and promotions by joining out mailing list through the website.