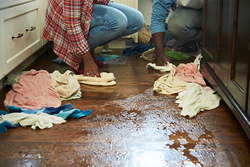 West Fargo, ND (PRWEB) September 28, 2017
ServiceMaster Restoration Professionals has been the main provider of disaster restoration and cleaning services in West Fargo, ND and the surrounding areas, as well as the Fergus Falls, MN area, for over 30 years. RestorationMaster is helping ServiceMaster Restoration Professionals increase their digital marketing outreach in these main service areas with the addition of new micro-sites on RestorationMasterFinder.com. The new micro-sites for West Fargo, ND and Fergus Falls, MN include service pages that are highly optimized to appear in local search results which will help increase relevant search traffic and generate more sales leads.
The new micro-sites for West Fargo, ND and Fergus Falls, MN each consist of service pages that include water damage restoration, mold removal, fire damage restoration, and janitorial services. Every service page also has their contact information so that people who find these micro-sites can quickly give them a call. These service pages are highly visible in the local search results which will help bring people in the area to these micro-sites, giving ServiceMaster Restoration Professionals a higher volume of quality sales leads for a better conversion rate.
About RestorationMasterFinder.com
RestorationMasterFinder.com, or RMF, is a website built and maintained by Proceed Innovative that generates quality sales leads for businesses in the disaster restoration, furniture restoration, and cleaning industries. The micro-sites on RMF are highly optimized and geo-based to draw more relevant local search traffic and quality sales leads which will help improve conversion rates for the listed businesses. RMF is highly visible on major search engines like Google, Bing, and Yahoo in addition to many local, vertical, and social media web portals.
About ServiceMaster Restoration Professionals
ServiceMaster Restoration Professionals is a family owned and operated business that provides disaster restoration and cleaning services for the homes and businesses of the Fargo-Moorhead, ND metropolitan area, Detroit Lakes area in Minnesota, and Fergus Falls, MN. Their business began in 1980 in Wahpeton, ND on the Minnesota border, and their dedication to great customer service and quality results allowed them to greatly expand their service area over the next three decades. The technicians of ServiceMaster Restoration Professionals each hold multiple IICRC certifications in disaster restoration. Their commitment to quality service has earned them five President's Achievement Awards since 2009. Call ServiceMaster Restoration Professionals at (701) 660-3880 for more information.