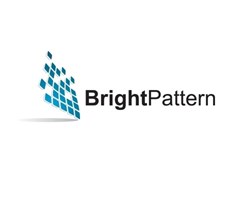 Companies are increasingly using multiple channels to engage with their customers but many are still finding it a challenge to integrate these channels to provide an efficient contact ce
San Bruno, CA & Barcelona, Spain (PRWEB) October 07, 2013
ServicePattern is a powerful, flexible and cost-effective next-generation cloud-based contact center platform for effective customer experience management. It is an integrated, multi-channel platform that empowers frontline agents and supervisors and helps companies manage the complete cycle of customer experience.
"Companies are increasingly using multiple channels to engage with their customers, including social media, call centers, live chat, email and websites, but many are still finding it a challenge to integrate these channels to provide an efficient contact center solution," said GetApp CEO, Christophe Primault. "ServicePattern is a cloud-based contact center platform that solves this problem by natively supporting multiple customer engagement channels."
In an Aberdeen Group report from May 2013 titled, 'Building the New Database of Intentions with Real-Time Marketing Analytics', analysts claimed, "if a business doesn't provide a remarkable, personalized experience, the chances are that its competition will. This requires the ability to aggregate interactions and behaviour across myriad channels and touch points in real-time."
Konstantin Kishinsky, Co-Founder and CEO of Bright Pattern, of San Bruno, California, the technology vendor behind ServicePattern, responded that, "a native multi-channel cloud platform is the only viable option to provide this personalized, and unified, customer experience. ServicePattern provides a means to gain a competitive edge."
GetApp has identified that setting up a contact center traditionally required trying to cobble together an integrated solution from several vendors, creating a brittle, frustrating and costly infrastructure. In the evaluation, GetApp has determined that multi-channel contact center platforms, like ServicePattern, however, provide everything in one place, offering multiple inherent communication channels; standardized reporting and data; and various ancillary functions such as quality management and baseline customer record management capabilities.
"Our analysis of ServicePattern's offering evaluates the platform against industry challenges and traditional solutions. Unlike older generation call center solutions, next-generation cloud-based platforms treat all customer engagement channels equally with regards to configuration, reporting and features so it can produce standardized data that enables big data analysis to better monetize customer experience data. The bottom line is that it gives a higher return on investment on contact center spending," said Primault.
The ServicePattern evaluation report covers:
Business needs of contact center platforms
Customer profiles for the contact center industry
Key differentiators of ServicePattern
Pricing
Product features
Specifications
Final assessment and recommendations
GetApp's evaluation report finds that ServicePattern is a compelling choice for companies that want to invest in a modern contact center platform.
GetApp considers that the following features make the platform stand out in the contact center market:
Highly scalable platform
Quick set up and easy to customize
Native multichannel support
Unified customer experience across multiple channels
The full analysis is available at: http://www.getapp.com/blog/bright-patterns-servicepattern-next-generation-cloud-based-contact-center-product-evaluation/
GetApp has reviewed the solution based on an independent evaluation script in order to validate and/or disprove the vendors' claims. The script was specifically prepared to assess key functionalities and to inform an impartial review of this comprehensive contact center platform. The evaluation was completed by Articluate CEO and Forbes business contributor, Matthew Stibble.
About ServicePattern:
Say goodbye to overly complex and costly contact center infrastructure. Bright Pattern offers the next generation of cloud-based contact center and customer experience management solutions. With flip-the-switch activation, you can deploy in days and make changes in minutes. As a multichannel, unified, fully featured solution, our ServicePattern™ platform helps you manage the complete life cycle of customer experience. Architected from the ground up as a cloud-based service, Bright Pattern offers the right blend of enterprise-grade functionality, reliability, and scalability not otherwise available in the industry. For more information, visit http://www.brightpattern.com
About GetApp
GetApp is the largest independent online marketplace that helps small to mid-sized businesses and startups discover, evaluate and manage the perfect business apps for their needs. Its mission is to support millions of users in their "best app" research with comprehensive directories, interactive search tools, side-by-side comparison tables, user reviews and app evaluation resources.
In addition, GetApp serves as a global online marketing channel for thousands of business application developers. GetApp operates primarily in North America and the U.K. It is privately owned and backed by Nauta Capital.
For more information, visit http://www.getapp.com