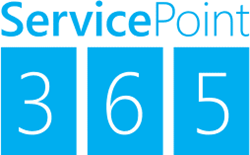 ServicePoint365 provided us a ready-made environment that we could easily tailor to meet our needs for customer relationship management (CRM), purchase order management and partner management. We were up and running in no time
Peachtree Corners, GA (PRWEB) July 22, 2015
FoodVentures, Inc. prides itself in delivering exceptional service and value to their principals and distributors. When the company decided to move to Office 365 to take advantage of Microsoft's cloud platform, they saw an opportunity to improve their ability to manage distributor/principal relationships and associated purchase order management with Office 365 SharePoint Online.
"We initially setup a simple SharePoint Online teamsite on our own but realized for us to leverage SharePoint Online the way the business needed would require more SharePoint skills than we had. ServicePoint365 provided us a ready-made environment that we could easily tailor to meet our needs for customer relationship management (CRM), purchase order management and partner management. We were up and running in no time," said Laurie Bauer, President at FoodVentures, Inc.
ServicePoint365 by Cloud|AG is a SharePoint Online application that can easily be added to new or existing Office 365 customer environments. The solution consists of a number of "Centers" that are preconfigured for Company Intranet, Client/Prospect Management (CRM), Project Management, Proposal Management, Resource Management, Process Management, Knowledge Management and Vendor Management. Customers simply apply ServicePoint365 to their Office 365 SharePoint Online environment and immediately start managing and collaborating on critical information in a secure, stable and easy-to-use environment.
"Food Ventures is a great example of a small to medium-sized business wanting to leverage Microsoft's cloud technology to enhance business operations. Their expertise is in the food industry, not in information technology. ServicePoint365 is providing them a cost-effective way to leverage SharePoint Online in a way they would not have been able to do on their own," said David Huseonica, President at Cloud|AG.
About Cloud|AG
Cloud|AG provides products and services designed to assist companies of all sizes maximize the power and flexibility of Microsoft's Office 365 and Azure cloud platform. For additional information on ServicePoint365 or to become a partner, contact Cloud|AG at info(at)cloudag(dot)com, (855) 256-8324, or visit http://www.cloudag.com. All product and company names herein may be trademarks of their registered owners.