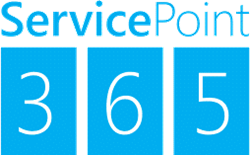 ServicePoint365 is a cost effective way to 'light up' Office 365 SharePoint Online without the need for deep SharePoint skills
Peachtree Corners, GA (PRWEB) June 30, 2016
ServicePoint365 announced today it will be exhibiting at Microsoft's Worldwide Partner Conference, taking place July 10-15 in Toronto. More information, including registration and agenda details is available at https://partner.microsoft.com/en-us/wpc.
With attendance expected to exceed 15,000, WPC is Microsoft's largest event designed to help partners enhance their knowledge of Microsoft solutions plus add-on products and services available from other Microsoft partners.
"We are excited to be showcasing ServicePoint365 at WPC this year. ServicePoint365 is a cost effective way to 'light up' Office 365 SharePoint Online without the need for deep SharePoint skills. With ServicePoint365, Office 365 partners can improve consumption and adoption of Office 365 SharePoint Online for their customers plus establish or grow their own SharePoint Online practices," said David Huseonica, CEO at ServicePoint365.
ServicePoint365 is now available for purchase through Synnex's CLOUDSolv Marketplace. For more information on ServicePoint365, visit servicepoint365.com or email info(at)servicepoint365(dot)com.
About ServicePoint365
ServicePoint365 is a leading provider of Microsoft Office 365 ISV applications for Office 365, SharePoint Online and Azure. For additional information on ServicePoint365 or to become a partner, contact ServicePoint365, LLC at info(at)servicepoint365(dot)com, or 855-411-4229. Follow ServicePoint365 on Twitter via @servicepoint365. More at http://www.servicepoint365.com.