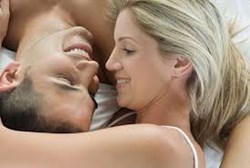 Online Sex Therapy that can bring back the spark...
Miami, Florida (PRWEB) December 31, 2013
A sex therapist can be a marriage therapist, psychiatrist, a clinical social worker or a psychologist. These workers are specially trained in sex therapy methods. A sex therapist views issues as being resolved by addressing them straight on, instead of assuming that the couples relationship issues will just fall into place. A therapist also usually has a larger amount of knowledge in regards to the physiological processes that are a major part of sexuality.
Sexual issues can have a major impact on couples who are in a relationship. Sexual issues, for example, can lead to depression, amongst many other things. If not treated right away, it can also lead to a divorce or break-up.
In order to have a healthy relationship, it is important that the two individuals are able to overcome the sexual issues.
JoeandJoyce suggests to utilize their sex therapy online services. This is an innovative service offered by professionally trained sex therapists. It is a pay-per-minute service that has been proven to save relationships.
Scheduling times to have sex has proven to be very helpful. The time does not have to be at night, when the couple is tired. It can be during the child's afternoon nap or before work. It can be every other Friday night when the kids are at a sleepover – whatever it is, make it a plan. Some discourage against marking sex down on the calendar, but JoeandJoyce believes it increases the anticipation, which is healthy for a relationship.
Switching plans up from time to time can also help make sex more fun. Have sex on the kitchen counter, by a campfire or in the pool. Live out those "sexual" fantasies and learn what turns the two of you on.
Couples are encouraged to get in touch with their sexual desires. JoeandJoyce.com has a variety of toys for sex that are great for couples.