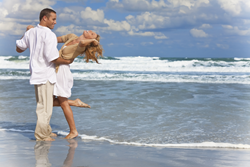 In 2014, PinkCherry added a 40,000 sq ft warehouse in Las Vegas, NV. Talk about discreet, what happens in Vegas stays in Vegas.
Las Vegas, NV (PRWEB) February 05, 2015
PinkCherry Sex Toys compiled their annual list of the top cities in America purchasing sex toys, adult novelties and lingerie. Looking at sales over a one year period (January 1, 2014 - Dec. 31, 2014), PinkCherry was able to determine which cities ordered the most amount of product per person. We divided the amount of revenue in each region by the number of adults who live there (according to the census) to tell us the average amount of sales per capita.
The top three cities whose residents ordered the most for this period are Tuttle, OK, Hearne, TX, and Celebration, FL. Tuttle claims the top spot, with their population spending approximately 13 times the national average! Affton, Missouri, comes in close with 4th place.
How does your city rank? Below are the top 50 cities in America based on sales at PinkCherry:
1.Tuttle, OK
2. Hearne, TX
3. Celebration, FL
4. Sky Lake, FL
5. Affton, MO
6. Bowling Green, KY
7. Enterprise, AL
8. Elko, NV
9. Myrtle Beach, SC
10. Tupelo, MS
11. Alexandria, VA
12. Eau Claire, WI
13. Ithaca, NY
14. Ashburn, VA
15. Atlanta, GA
16. Charlottesville, VA
17. Hattiesburg, MS
18. Columbus, OH
19. Grapevine, TX
20. College Station, TX
21. Greenville, SC
22. Kansas City, KS
23. Valdosta, GA
24. Miami Beach, FL
25. Westland, MI
26. Tempe, AZ
27. Waco, TX
28. Ann Arbor, MI
29. Sparks, NV
30. South Jordan, UT
31. Bloomington, IN
32. Cambridge, MA
33. Newton, MA
34. Fort Myers, FL
35. Denver, CO
36. Decatur, IL
37. San Francisco, CA
38. Salt Lake City, UT
39. Asheville, NC
40. Wichita, KS
41. Minneapolis, MN
42. Hialeah, FL
43. Washington, DC
44. Plano, TX
45. Madison, WI
46. Seattle, WA
47. Killeen, TX
48. Cheektowaga, NY
49. Omaha, NE
50. New Orleans, LA
About PinkCherry
PinkCherry offers consumers and retailers a one-stop shop for buying and selling adult novelties and lingerie. PinkCherry has both an American and Canadian online store as well as a Wholesale division.