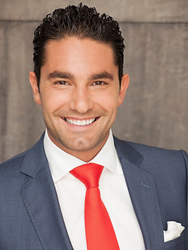 Long-term counselling of the victim is often required, and not everyone has the finances to fund this healing journey
Los Angeles, CA (PRWEB) April 06, 2015
Wilshire Law firm, a California personal injury law firm that has recovered more than $80 million for accident, injury and sexual assault victims, announces the launch of its new website http://www.sexualabusefirm.com. This new site provides information about sexual abuse and legal options available to sexual abuse/assault victims.
"Unresolved sexual abuse trauma in childhood can have serious, long-lasting medical, mental health and economic consequences. Long-term counselling of the victim is often required, and not everyone has the finances to fund this healing journey" said Bobby Saadian, Founding President and Managing Partner of Wilshire Law Firm. He continued, "we want to help survivors start the process of reclaiming their lives by holding their attackers financially accountable for their despicable actions."
Beyond the immediate impact on the lives of a predator's victims, sexual abuse takes a larger toll on society as a whole. The down-the-line costs to tax payers is measured in billions of dollars annually ** – from the cumulative costs to treating mental health conditions and general health issues brought about by survivors' finding ways to cope.***
"We take our clients' privacy seriously. Due to the sensitive nature of sexual abuse cases, we take every possible precaution to ensure the privacy of our clients and potential client. We will even go so far, as to meeting with clients in a safe location of their choosing. Places such as their home, or the home of a loved one" Saadian adds.
Wilshire Law Firm encourages anyone who has been sexually abused, or who has a child who has been abused, to visit the firm's new site. From the new site, visitors may securely send a request for more information or request a confidential interview.
*http://www.victimservicesnetwork.org/economic-impact-of-childhood-sexual-abuse-on-adult-survivors/
**http://www.d2l.org/site/c.4dICIJOkGcISE/b.6069261/k.E915/The_Economic_Impact_of_Child_Sexual_Abuse.htm
***http://www.d2l.org/site/c.4dICIJOkGcISE/b.6143427/k.38C5/Child_Sexual_Abuse_Statistics.htm
ABOUT WILSHIRE LAW FIRM PLC
Wilshire Law Firm PLC is a California-based personal injury law firm with 18 offices across the state and headquartered in Los Angeles. The multi-awarded firm has won over $80 million for clients since 2007.
Contact:
Wilshire Law Firm
Bobby Saadian, Esq. JD/MBA
3055 wilshire Boulevard
12th Floor
Los Angeles, CA 90010
Tel: (213) 381-9988
Toll Free: (800) LA-CRASH
Fax: (213) 381-9989
info(at)wilshirelawfirm(dot)com