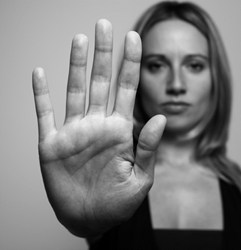 Chicago, IL (PRWEB) August 08, 2013
The Let's Get Honest sexual harassment video is a welcome change for Carlton's Training and their clients. The program helps managers learn how to create a more positive workplace free from harassment. The climate in the workplace has to advance and keep issues like harassment off the table. A sexual harassment video can go a long way for Carlton's Training to help clients prevent harassment in the workplace.
So many couples meet at work that it is amazing that there aren't more issues of sexual harassment at work. What is a simple invitation to explore a relationship may be offensive to another. What is a simple joke with a former girlfriend or boyfriend can be seen as demeaning and disrespectful. This is why not only does there need to be in place a no tolerance policy but also a place to state grievances.
The great thing about Let's Get Honest in the realm of sexual harassment training videos is how real and honest it is. Instead of presenting the obvious situations that any person would know to avoid, it gets into the nitty gritty. Situations that are commonplace in the workplace today are normally not explored. Such as what if a co-worker used to speak to a fellow employee in a flirtatious manner and now longer desires to? But it has been established in front of co-workers that this person not only expects but also receives and enjoys this type of banter. What can be done to complain about it now?
There are other situations depicted that can also lead to general harassment issues. Just because one employee of a certain race or religion makes fun of an employee and it is well received does not give the liberty to another employee regardless of race or religion. The lines get further blurred as the workplace becomes more and more diverse. Diversity can enrich the workplace with innovative ideas. But the workplace must remain a place where everyone can do their best work and be respected.
Carlton's Training advocates the use of a sexual harassment video for the simple task of creating multiples platitudes under which employees can discuss these issues. Seeing a harassment training video can open up important lines of communication that can lead to important dialogue that is a must in the new workplace. To view an online preview of the Let's Get Honest sexual harassment video or learn more about this organization, simply click on their site at Carlton's Training.