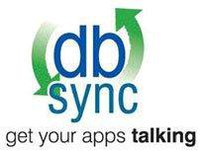 San Fransisco, CA (PRWEB) January 30, 2015
DBSync, the leading provider of CRM to Accounting integration, is pleased to announce addition of Free and Standard versions to its data integration portfolio.
In today's data-driven business environment, organizations need to manage their ever-growing streams of data and information, cost-effectively. To help small businesses succeed, DBSync has introduced standard versions for its products. The flexible and comprehensive solution of these versions will help organizations get started with their integration needs and grow into higher versions as they grow their business. Most small businesses save over $600 per month.
The standard versions are targeted to small organisations who have limited needs for integration and require only a few functionalities. Users of QuickBooks can get started with the standard version and reap benefits from its functionalities. It will allow them to integrate accounts opportunity with their sales order. Clients who require more functionalities and customization can upgrade to the Professional or the Enterprise version.
DBSync's Professional and Enterprise Versions support more functionalities and can be used for customized integration, giving complete integration solution to the businesses.
To register for a demo visit: https://app03.mydbsync.com/appcenter/c/register/DBSync2-Register
About DBSync:
DBSync is a leading provider of data management and replication and application integration for the CRM (Salesforce, Microsoft Dynamics CRM and more), accounting (QuickBooks, Microsoft Dynamics GP & NAV) and data integration markets. With easy to use pre-built maps and powerful Extract, Transform, and Load (ETL) capabilities, DBSync enables users to easily link information between leading Cloud and On-premise based CRM, Accounting, Hospital Asset and Case Management applications, accounting applications, along with support for on-premise applications running databases. DBSync provides support, training and consulting services for its integration solutions and is headquartered in Nashville, Tennessee, with centers in Bangalore, India. DBSync focuses on providing integration solutions through its Integration Platform As A Service - iPaaS offering.
For more on DBSync, please visit http://www.mydbsync.com or call 1-877-739-2818.
All other trademarks are owned by its respective companies.