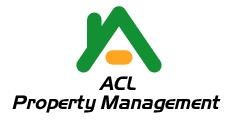 despite thousands of units being slated to hit the real estate market over the next two years, over-supply will not be a problem for San Francisco
Hayward, CA (PRWEB) February 04, 2014
Full-service real estate and property management firm, ACL Real Estate and Property Management, has predicted that the higher-than-average rent growth witnessed in San Francisco through 2013 is unlikely to dampen demand for rental real estate in the city in 2014. While MPF Research pegs San Francisco with the second highest rent growth for 2013 at 4.7%, apartment research firm RealFacts puts the city in the third position for rising rent rates in the Bay Area.
While the vacancy rate is averaging at about 4%, experts believe that the rising employment rate in the city and the current inventory levels are likely to keep the demand up in 2014. Although new construction is underway in San Francisco, the backlog is likely to remain till the end of the year or even till early 2015, when 6,000 housing units are slated to be delivered.
"The good news for prospective tenants is that San Francisco has about 172,000 rent-controlled housing units, although the need to build more such housing is already being felt," said a spokesperson from ACL Real Estate and Property Management. "East Bay continues to be among the most affordable areas, both for buying and renting homes," the spokesperson added.
ACL Real Estate and Property Management believes that despite thousands of units being slated to hit the real estate market over the next two years, over-supply will not be a problem for San Francisco. With the city becoming a tech hub and large tech corporations expanding their offices and assets in the city, demand is likely to continue both for rental real estate and those looking to invest in property.
The commercial leasing market has also witnessed record growth in the first three weeks of 2014, with tenant demand for office space exceeding vacant space for the first time since 2000. January 2014 has seen three huge deals for rent, totaling 450,000 square feet in San Francisco, with another 400,000 square feet deal in the offing.
"If tech companies are expanding their base, one can only expect more jobs becoming available and therefore more people looking for housing in San Francisco," according to ACL Real Estate and Property Management.
About ACL Real Estate and Property Management: With years of experience and a proven track record in quality service and reliability, ACL Real Estate and Property Management is one of the fastest growing full service real estate and property management firms in the East Bay and Peninsula areas. The company has a successful track record of assisting home owners in both selling and buying property. The company also offers comprehensive property management services that ease the process of selecting tenants, maintaining the home and ensuring timely rent collection for homeowners.