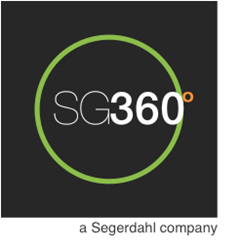 Wheeling, IL (PRWEB) May 14, 2014
EMPIRICAL MULTI-CHANNEL INTEGRATION company, SG360º has announced a partnership with world-renowned marketing psychology pioneer, Dr. Howard Moskowitz to power its EMPIRICALinsights process for dramatically impacting direct marketing efforts.
EMPIRICALinsights is the exclusive delivery arm of an award-winning innovative science created by Harvard educated author and research scientist Dr. Howard Moskowitz.
"Empirical Insights starts where big data leaves off," said Luke Heffron, Senior Vice President, EMPIRICALinsights. "The problem is that consumers don't usually go about their shopping by conforming to a particular segment. We first understand the core motivations behind buying your particular product or service, then build out an actionable communication plan from there."
Through the partnership with Dr. Moskowitz and his company, iNovum, SG360º's EMPIRICALinsights has evolved into a proven actionable science that gives an organization the capability to identify unique individual preferences and most importantly, motivations of a consumer or customer. The key to all of this is the ability to then identify and prioritize the most influential messaging for each category.
The unique combination of psychology, marketing and mathematics has already created significant improvements in sales, profitability and client loyalty for companies such as American Heart Association, Goodyear and MasterCard China.
Dr. Howard Moskowitz
Senior Partner, EMPIRICALinsights
Dr. Moskowitz is both a well-known experimental psychologist in the field of psychophysics and an inventor of world-class market research technology. He has written/edited six books and over 300 scientific articles on experimental design. He currently leads his two key companies (iNovum and Mind Genomics). Dr. Moskowitz has won numerous awards for his methods including: the Charles Coolidge Parlin Marketing Research Award, the ARF Research Innovation Award, The Market Research Council Hall of Fame Award, the Scientific Director`s Gold Medal for outstanding research at the U.S. Army Natick Laboratories, and twice, awards by ESOMAR (European Society Of Market Research). Dr. Moskowitz and his team leverage over 40 years of proven results applying the psychology of motivation to many areas including: non-profit, government, food sciences, healthcare and insurance. Through a purposeful integration with SG360º, we are now focused on expanding this successful model across a broader spectrum of the commercial market.
Luke Heffron
Senior Vice President, EMPIRICALinsights
Luke is one of the early innovators of data driven direct marketing. He brings over 20 years of experience in leveraging customer data to enable meaningful and effective customer communication. He has developed effective marketing programs for many major organizations in the areas of acquisition, retention, win back and loyalty.
His experience has given him the insight that motivating an individual customer is about first understanding their viewpoint about your brand and not simply following their purchase history or lifestyle characteristic. Key customers that he has helped see their customers clearer include: Ford Motor Company, Whirlpool Corporation, MGM International, Caesars Entertainment, Harley Davidson, Starwood Hotels, AT&T, and COSTCO. At SG360º he leads the Empirical Insights team and the overall direction of strategic marketing channel integration for our clients.