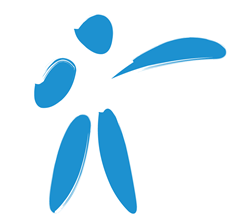 Singapore has in the consecutive three years seen inflation rates falling.
Singapore (PRWEB) February 05, 2015
Pacific Prime, through further analysis of their report on international private medical insurance (IPMI) inflation have found that after sharp increases in IPMI premiums in 2011, Singapore has in the consecutive three years seen inflation rates falling.
There is high level of healthcare in Singapore, with the city in 2014 being rated by Bloomberg as having the Most Efficient Health Care in the world and the Economist Intelligence Unit ranking it number 2 in the world for healthcare outcomes. A modern and efficient healthcare system that features quality medical staff comes with rising medical costs and invariably, higher insurance premiums. Yet 2014 saw singapore with a relatively low inflation rate of 7.1%, and was the lowest of the territories most similar to it (in inflation rates) previously, Hong Kong and China, who saw rates of 7.5% and 7.4% respectively.
The review from Pacific Prime drew parallels to 'low cost' countries in Asia such as Indonesia, Thailand and the Philippines. It showed that where Singapore historically witnessed higher inflation rates than any of these countries, Singapore's 2014 inflation rate matched their average: Thailand at 7.5% and Indonesia at 6.3%.
The report revealed how specific insurers fared within Singapore, and delivered good news in particular to InterGlobal clients who were the only insurer to see a decline in premiums of -6.8%. Every other insurer inflation rates increased, ranging from Allianz by 6.8%, to William Russell by 14.2%.
Pacific Prime attribute the aging population in Singapore to creating a toll on medical facilities and insurers' bottom lines, and they have no assumptions that the increasing costs of medical care will slow. Similar IMPI inflation rates are expected in 2015 as a consequence of both global economies and local market trends.