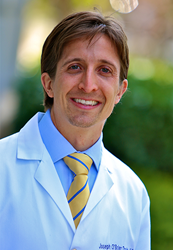 We believe money shouldn't be a barrier for women who wish to freeze their eggs, which is why we've pioneered such a program.
Rockville, MD (PRWEB) July 24, 2017
Due to the increasing demand from women who realize age's impact on their biological clock, Shady Grove Fertility created a discounted financial program that brings egg freezing to preserve future fertility within reach for more women. The newest program provides women with yet another option to reach their future family building goals. SGF's latest egg freezing financial package offers payments as low as $195/month with discounted storage cost and a refund for women who choose to thaw/use their eggs early.
Given the advances made in egg freezing technology, Shady Grove Fertility has seen an 83% growth in their egg freezing program since 2013, and numbers of women choosing this viable option continue to rise. The popularity of egg freezing at Shady Grove Fertility is largely contributed to continuous innovation that is increasing success rates; transparent, published success rates; and a variety of affordable financial programs.
For women contemplating egg freezing, SGF has different programs and options tailored to individual family building goals. Physicians consult with candidates following baseline testing and advise on the need, timing, and quantity of eggs to freeze based on a woman's desire to have one, two, or three children in the future. SGF's evidence-based practice guidelines for egg freezing advise women ages 37 and younger freeze 15 to 20 mature eggs, and women 38 to 40 freeze 25 to 30 mature eggs.
The newest option for egg freezing candidates is a discount financial program that offers cycle one with long-term (5 years) storage included for as low as $195/month depending on credit and length of term, plus a refund on storage for women who choose to thaw/use their eggs early. There are no eligibility requirements in order to participate, and the monthly rate is based on credit history and length of term through Fertility Finance. For women who choose additional cycles, further discounts apply.
"We believe money shouldn't be a barrier for women who wish to freeze their eggs, which is why we've pioneered such a program. We can back up our technology and approach with published success rate data and help women to take the guesswork and uncertainty out of their reproductive potential in the future," shares Joseph Doyle, M.D., board certified reproductive endocrinologist at Shady Grove Fertility's Rockville, MD location.
About Shady Grove Fertility
Shady Grove Fertility is a leading fertility and IVF center of excellence offering patients individualized care, innovative financial options, and pregnancy rates among the highest of all national centers. 2016 commemorated 25 years of Shady Grove Fertility providing medical and service excellence to patients from all 50 states and 35 countries around the world, and over 40,000 babies born—more than any other center in the nation. Today, 35+ physicians, supported by a highly specialized team of more than 700 Ph.D. scientists, geneticists, and staff care for patients in 19 full-service offices and six satellite sites throughout Maryland, Pennsylvania, Virginia, and Washington, D.C. Shady Grove Fertility physicians actively train residents and reproductive endocrinology fellows and invest in continuous clinical research and education to advance the field of reproductive medicine through numerous academic appointments and partnerships such as Georgetown Medical School, Walter Reed National Military Medical Center, the University of Maryland, and the National Institutes of Health. More than 1,700 physicians refer their patients to Shady Grove Fertility each year. For more information, call 1-888-761-1967 or visit ShadyGroveFertility.com.