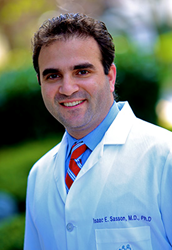 Attending a seminar to learn about infertility is often one of the most important first steps.
Rockville, MD (PRWEB) May 24, 2016
Shady Grove Fertility is opening its doors in Annandale, Virginia; Rockville, Maryland; and Chesterbook, Pennsylvania throughout the month June and beyond for a complimentary infertility education series. These events allow the general public to speak directly with board certified reproductive endocrinologists and specially trained staff to learn about the newest infertility treatments available, insurance options, and Shady Grove Fertility's unique financial programs. Attendees are also eligible for a complimentary patient consultation with a physician (new patients only). While it is estimated that at least one in eight couples is coping with infertility, it remains a topic that is often discussed in broad terms, leaving people confused and unaware of the options available to them.
"Attending a seminar to learn about infertility is often one of the most important first steps," says Isaac E. Sasson, M.D., Ph.D., a reproductive endocrinologist in our SGF Philadelphia area offices. "At Shady Grove Fertility, we are committed to providing patients with all of the information they need to make an informed decision about starting treatment. Our seminars throughout the region are excellent opportunities to introduce prospective patients to our practice and help them begin their journey towards building a family," Sasson adds.
During the seminars, one of Shady Grove Fertility's reproductive endocrinologists will introduce the range of fertility treatments available—from basic, more low-tech options like intrauterine insemination (IUI) to more advanced treatments like in vitro fertilization (IVF) and donor egg. Shady Grove Fertility—whose treatment profile includes about 50 percent of treatments performed being low-tech—takes an individualized, stepped-care approach to infertility treatment, which has resulted in more than 40,000 babies born over the last 25 years, more than any other center in the nation.
Shady Grove Fertility has also developed several unique financial programs that offer options to reduce the cost of infertility treatment when insurance coverage is not available. The Shared Risk 100% Refund Guarantee for IVF or Donor Egg was created in the 1990s when physicians realized that some patients were unable to continue with IVF treatment after a certain point because of financial limitations. For a flat fee, patients in the Shared Risk 100% Refund Program have up to six cycles of IVF or can opt out at any point if treatment does not result in a baby. The guarantee states that patients will go home with a baby or receive their money back; approximately 85 percent of participants take home a baby.
Over time, Shady Grove Fertility's financial programs have expanded to include a Military Discount Program, which offers active U.S. military and reservists a 25 percent discount off of qualifying self-pay rates, and a Shared Help Program, designed for patients with a combined household income of less than $95,000. Whatever course a patient decides to take, it is Shady Grove Fertility's goal to help them achieve the ultimate gift of parenthood.
Upcoming June Fertility Seminars:

June 2 | Annandale, VA | Fertility Options
June 7 | York, PA | Fertility Options
June 7 | Rockville, MD | Fertility Option
June 14 | Annandale, VA | Fertility Options
June 16 | Chesterbrook, PA | Fertility Options
June 16 | Towson, MD | Fertility Options
June 21 | Woodbridge, VA | Fertility Options
Upcoming June Fertility Webcasts:

June 8 | Online | Fertility Q&A
June 8 | Online | Low Tech Fertility Treatment
June 9 | Online | Donor Egg Treatment
June 14 | Online | Getting Started
June 15 | Online | Financial Options
June 16 | Online | International Donor Egg Treatment
June 28 | Online | Becoming An Egg Donor
For all seminars and webcasts in June and beyond, please register here to attend.
About Shady Grove Fertility
Shady Grove Fertility is a leading fertility and IVF center of excellence, offering patients individualized care, innovative financial options, and pregnancy rates among the highest of all national centers. 2016 commemorates 25 years of Shady Grove Fertility providing medical and service excellence to patients from all 50 states and 35 countries around the world, and celebrates over 40,000 babies born—more than any other center in the nation. Today, 34 reproductive endocrinologists, supported by a highly specialized team of 600 urologists, Ph.D. scientists, geneticists, and staff care for patients in 18 full-service offices and five satellite sites throughout Maryland, Pennsylvania, Virginia, and Washington, D.C. Shady Grove Fertility physicians actively train residents and reproductive endocrinology fellows and invest in continuous clinical research and education to advance the field of reproductive medicine through numerous academic appointments and partnerships such as Georgetown Medical School, Walter Reed National Military Medical Center, the University of Maryland, and the National Institutes of Health. More than 1,700 physicians refer their patients to Shady Grove Fertility each year. For more information, call 1-888-761-1967 or visit ShadyGroveFertility.com.