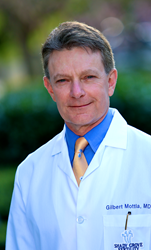 Rockville, MD (PRWEB) April 20, 2017
Shady Grove Fertility, the largest fertility center in the United States, with more babies born than any other center in the nation, together with Waterstone Clinic, will be hosting a complimentary patient seminar to discuss their collaborative International Donor Egg Program. The event will take place on 29 April 2017, at 11:00 GMT at Cork Fertility in Lotamore House, one of Waterstone's four centers throughout the country.
Donor egg treatment in Ireland is made available through Shady Grove Fertility, the largest donor egg program in the United States. To date, more than 500 babies have been born through Shady Grove Fertility's International Donor Egg Program. Shady Grove Fertility's streamlined program allows patients to work locally with Waterstone Clinic, with just two visits to the U.S., while gaining access to Shady Grove Fertility's ready to cycle donors through their extensive donor registry. Through this unique program, couples and individuals will have the ability to choose a medically, genetically, and psychologically prescreened donor, without having to wait for a donor.
Shady Grove Fertility's Ireland Program Director, Dr. Gilbert Mottla and Waterstone Clinic physician, Dr. John Waterstone will outline the process and discuss the specifics about this integrated program that enables patients from Waterstone Clinic to access treatment in the United States. Patients will have the opportunity to ask questions about success rates, traveling abroad for treatment, and what's involved in choosing a donor. In addition, a former Shady Grove Fertility patient will also discuss her experience and journey to parenthood through this unique partnership.
Attendees will also learn about two of Shady Grove Fertility's unique financial programs that make treatment affordable: Shared Donor Egg Program and Shared Risk 100% Refund Program for Donor Egg Treatment. Patients can qualify for Shady Grove Fertility's Shared Donor Egg and Shared Risk 100% Refund Programs. Combined, these programs offer patients up to six donor egg cycles for one flat fee. If the patient does not take home a baby or chooses to opt out of the program before reaching six cycles, a full refund will be given.
Shady Grove Fertility's Donor Egg Program provides patients with a highly effective treatment to overcome infertility, with a 60 percent clinical pregnancy rate per embryo transfer. To learn more about Shady Grove Fertility's Donor Egg Program in America, visit the practice's website. To register for the Donor Egg Treatment in America seminar in Cork, Ireland, visit the practice's events page for more information.
About Shady Grove Fertility
Shady Grove Fertility is a leading fertility and IVF center of excellence offering patients individualized care, innovative financial options, and pregnancy rates among the highest of all national centers. 2016 commemorated 25 years of Shady Grove Fertility providing medical and service excellence to patients from all 50 states and 35 countries around the world, and over 40,000 babies born—more than any other center in the nation. Today, 39 physicians, supported by a highly specialized team of more than 700 Ph.D. scientists, geneticists, and staff care for patients in 19 full-service offices and six satellite sites throughout Maryland, Pennsylvania, Virginia, and Washington, D.C. Shady Grove Fertility physicians actively train residents and reproductive endocrinology fellows and invest in continuous clinical research and education to advance the field of reproductive medicine through numerous academic appointments and partnerships such as Georgetown Medical School, Walter Reed National Military Medical Center, the University of Maryland, and the National Institutes of Health. More than 1,700 physicians refer their patients to Shady Grove Fertility each year. For more information, call 1-888-761-1967 or visit ShadyGroveFertility.com.