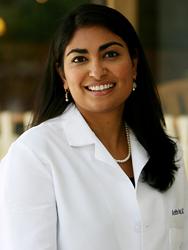 A key differentiator for us is how we always strive to provide the best, personalized care for our patients.
Rockville, MD (PRWEB) July 12, 2017
Shady Grove Fertility, the largest fertility center in the United States, with more babies born than any other center in the nation, is proud to be named Washington Family Magazine's Best Fertility Clinic in 2017. Shady Grove Fertility earned this distinction after 16,000 votes were cast by members of the local DMV community in this year's Best for Families annual survey.
With 25 years of continued growth and new markets and territories on the horizon, the practice opened a brand new state-of-the-art IVF laboratory in its flagship location in Rockville, Maryland, just months ago. The new location is not only home to the largest freestanding in vitro fertilization (IVF) lab in the United States but also offers exclusive features that are helping increase the chances of pregnancy.
For those who live or work in the DMV, the practice has many convenient offices to choose from, including K Street in Washington, D.C., and Sibley Memorial Hospital, in addition to Arlington/Ballston Metro Center, Fair Oaks, Leesburg, and many more. With 19 full service and 6 satellite locations, part of Shady Grove Fertility's mission is to provide patients with convenient access to an array of world-class fertility services close to home or work.
Another important mission for Shady Grove Fertility is to provide affordable solutions to the 1 in 8 couples of reproductive age who experience infertility and who will require assistance in order to conceive. Shady Grove Fertility does this by participating with over 30 insurance providers and by providing exclusive guarantee and discount financial programs that bring the dream of starting or growing a family within reach.
"A key differentiator for us is how we always strive to provide the best, personalized care for our patients. 'The patient comes first' is the hallmark of how we conduct ourselves and why 96% of our patients would recommend Shady Grove Fertility to a friend or family member. It's also why we are the preferred choice for over 1,700 referring OB/GYNs and other practitioners annually," says Dr. Anitha Nair of Shady Grove Fertility's Washington, D.C., K Street and Arlington, VA offices.
Patients can schedule an appointment at any of the practice's 25 locations throughout Washington, D.C., Maryland, Virginia, or Pennsylvania by calling the Shady Grove Fertility New Patient Center at 888-761-1967 or completing a brief online form.
About Shady Grove Fertility
Shady Grove Fertility is a leading fertility and IVF center of excellence offering patients individualized care, innovative financial options, and pregnancy rates among the highest of all national centers. 2016 commemorated 25 years of Shady Grove Fertility providing medical and service excellence to patients from all 50 states and 35 countries around the world, and over 40,000 babies born—more than any other center in the nation. Today, 35+ physicians, supported by a highly specialized team of more than 700 Ph.D. scientists, geneticists, and staff care for patients in 19 full-service offices and six satellite sites throughout Maryland, Pennsylvania, Virginia, and Washington, D.C. Shady Grove Fertility physicians actively train residents and reproductive endocrinology fellows and invest in continuous clinical research and education to advance the field of reproductive medicine through numerous academic appointments and partnerships such as Georgetown Medical School, Walter Reed National Military Medical Center, the University of Maryland, and the National Institutes of Health. More than 1,700 physicians refer their patients to Shady Grove Fertility each year. For more information, call 1-888-761-1967 or visit ShadyGroveFertility.com.