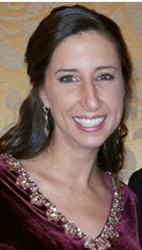 Rockville, MD (PRWEB) January 18, 2017
Shady Grove Fertility's Wellness Center is hosting its first event of the year, Mind & Body Health for Your Fertility. Attendees will learn how fertility nutrition, acupuncture, and massage can help nourish the mind, body, and spirit throughout a patient's fertility journey.
Shady Grove Fertility's Wellness Center practitioners will discuss how services at the Wellness Center do not replace advanced reproductive technology but rather support patients during their treatment. Acupuncturist, Erika Lessey, will share information about the healing and calming benefits of acupuncture for fertility and pregnancy, and SGF nutritionist, Meghan Sylvester, RDN, LDN, will discuss how a fertility-friendly diet and optimal weight can improve overall health, energy levels, and fertility outcomes.
The Mind and Body Health for Fertility is a free workshop that will take place on Wednesday, January 25, 2017 at 6:30 p.m. at Shady Grove Fertility's brand new Rockville, MD location, which is also home to the largest freestanding in vitro fertilization (IVF) lab in the nation. Interested parties must register to attend.
At the Mind and Body Health for Fertility workshop, the Wellness Center team will also provide a sneak peek inside their 8-week fertility series, Fit to Be Fertile. This comprehensive program is led by an SGF nutritionist who will help attendees learn how to maximize their fertility by incorporating healthy foods and appropriate supplementation. This program includes an individual 1-hour initial consultation with a nutritionist who specializes in fertility nutrition plus 7 consecutive weeks of 1-hour supportive group meetings. The Fit to Be Fertile workshop begins on Wednesday, February 8, 2017 at the Rockville, MD location. Interested parties must register to attend.
The Shady Grove Fertility Wellness Center welcomes all individuals and couples who are trying to conceive to participate in both the online communities and in-person events they host, as well as their Wellness Center programs and services.
Wellness Center services are available at Shady Grove Fertility's Rockville, MD, K-Street, Washington, D.C., and Fair Oaks, VA locations. Learn more about Shady Grove Fertility's Wellness Center paradigm of healthcare that honors the mind and the body. Book an appointment online or call 888-604-7525.
About Shady Grove Fertility
Shady Grove Fertility is a leading fertility and IVF center of excellence offering patients individualized care, innovative financial options, and pregnancy rates among the highest of all national centers. 2016 commemorated 25 years of Shady Grove Fertility providing medical and service excellence to patients from all 50 states and 35 countries around the world, and over 40,000 babies born—more than any other center in the nation. Today, 39 physicians, supported by a highly specialized team of more than 700 Ph.D. scientists, geneticists, and staff care for patients in 19 full-service offices and six satellite sites throughout Maryland, Pennsylvania, Virginia, and Washington, D.C. Shady Grove Fertility physicians actively train residents and reproductive endocrinology fellows and invest in continuous clinical research and education to advance the field of reproductive medicine through numerous academic appointments and partnerships such as Georgetown Medical School, Walter Reed National Military Medical Center, the University of Maryland, and the National Institutes of Health. More than 1,700 physicians refer their patients to Shady Grove Fertility each year. For more information, call 1-888-761-1967 or visit ShadyGroveFertility.com.