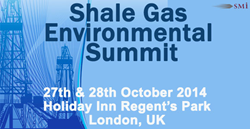 London (PRWEB UK) 11 June 2014
The UK Government is launching a consultation on proposals to simplify the existing procedure for shale gas and oil and deep geothermal underground drilling access. The new proposals would simplify procedures which are costly, time-consuming and disproportionate for new methods of underground drilling. Business and Energy Minister Michael Fallon has stated that "Britain needs more home-grown energy. Shale development will bring jobs and business opportunities. We are keen for shale and geothermal exploration to go ahead while protecting residents through the robust regulation that is in place. These proposals allow shale and geothermal development while offering a fair deal for communities in return for underground access at depths so deep they will have no negative impact on landowners."
(Source: Gov.uk, 23 May 2014, 'Government proposals to simplify deep underground access for shale gas and geothermal industries', https://www.gov.uk/government/news/government-proposals-to-simplify-deep-underground-access-for-shale-gas-and-geothermal-industries)
However strong public concern still remains over possible environmental and health risks such as groundwater pollution and seismic activity. It is against this backdrop that SMi's 5th Shale Gas Environmental Summit will provide the ideal platform for various industry representatives including operators, environmentalists, campaigners, NGOs, academics and researchers to come together and discuss the environmental aspects of shale gas extraction and production, covering a variety of topics including:

How do we monitor and enforce the regulations?
Does the UK need more rigid laws for fracking?
What are the resulting impacts on climate change and wildlife?
What are the impacts on water?
Speaker Panel includes:

Julian O'Halloran, Reporter, BBC
Alan Riley, Professor of Law, City Law School, City University
Mark Ellis-Jones, Onshore Oil & Gas Programme Executive, Environment Agency
Paul Crossley, Leader of the Council and Liberal Democrat Group Leader, Bath and North East Somerset Council
Nick Grealy, Publisher, No Hot Air
Harry Huyton, Head of Climate and Energy Policy, RSPB
Jim Marshall, Policy and Business Advisor, Water UK
Ken Cronin, Chief Executive, UK Onshore Operations Group
Paul Stevens, Distinguished Fellow, Energy, Environment and Resources, Chatham House
John Ord, Business Director – Thermal Power & Energy Networks, MWH Global
Alan Riley, Professor of Law, City Law School, City University
Marianne Pascal Flynn, Geoscientist Research Fellow, IASS
To view the full speaker line-up and complete two-day conference programme, visit http://www.smi-online.co.uk/2014shale30.asp
Plus, don't miss the interactive full-day post-conference workshop:
Shale Gas - An Uncoventional Resource
29th October 2014 | Holiday Inn Regent's Park | 8:30 - 17:00
Led by: Ian Woolen & Patrick Seferovich, PI Energy Consultants