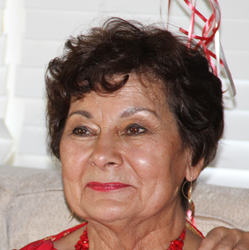 AlphaBRAIN helps me maintain focus during my busy day.
Sedona, Arizona (PRWEB) April 29, 2016
Shamangelic Healing, Sedona Arizona's Premier Center for Shamanic Healing and Spiritual Awakening, announces the addition Onnit brand Alpha BRAIN and New Mood Daily-Stress Formula for brain optimization and wellness to their store.
The addition of Onnit brain and mood optimization products to the store is just one more way Shamangelic Healing supports people's quest for health, stress management and spiritual awakening in their busy lives.
Alpha BRAIN contains adaptogenic herbs and amino acids such as Bacopa Monniera, and long used Ayurvedic herb, Cat's Claw from the Amazon rainforest, Huperzine A, an AchE inhibitor, and Oat Straw, a highly touted herb for stress relief. All ingredients work synergistically to help improve cognitive function and focus, naturally improving memory and helping people to literally "think fast." New Mood combines L-tryptophan and 5-HTP with Vitamin B6 to provide the nutrients to help the body and brain optimize serotonin levels for deep relaxation.
All Onnit products are made with organically grown, non-GMO herbs and contain antioxidants and amino acids that help to naturally boost immunity, improve memory, relieve stress and increase longevity.
These two Onnit products can now be purchased in person at the Shamangelic Healing Center in Sedona or can be ordered online at Onnit.com.
Longtime friend and colleague of Onnit founder Aubery Marcus, Anahata Ananda has been a guest on his widely followed Aubrey Marcus Podcast in Austin, TX. In the interview she and Aubrey Marcus hold a lively hour-plus discussion about the profound benefits of shamanic breathing, the keys to conscious relationships, Shamanic Animal Wisdom and ways they can all be integrated into daily living.
Anahata Ananda, founder of Shamangelic Healing Center in Sedona offers guided land journeys of profound healing and awakening and shamanic training courses. A highly regarded Shamanic practitioner, she is frequently sought to share her expertise in this unique field. In keeping with her commitment to providing the highest quality products to her clients, she is proud to offer the Onnit line.
Shamanic Healer and Spiritual Counselor, Anahata Ananda, has trained extensively with gifted shamans, energy healers and spiritual teachers from around the world in order to artfully integrate the fields of spirituality, energy healing, self-empowerment, and shamanic teachings. Her client-base spans the globe with individuals from all walks of life who are seeking to heal and awaken to their fullest potential.
The Shamangelic Healing Center is based in Sedona, Arizona. It is nestled beneath Thunder Mountain, with 360 degrees of breathtaking views, and within walking distance to a medicine wheel and healing vortexes, making it the perfect setting for healing and expansion. Inside, the retreat center's calm and relaxed environment helps to engage all of the senses, making it easy to settle into a session. Clients seeking Spiritual awakening, transformational healing services, counseling, sacred land journeys or training courses may choose from a wide range of options that can be tailored for the ultimate personal experience.
Shamangelic Healing also offers online training courses that are perfect for the practitioner wanting a refresher course or anyone wanting to deepen their own healing journey.
For more information about Anahata Ananda and Shamangelic Healing services and products, visit http://shamangelichealing.com/.