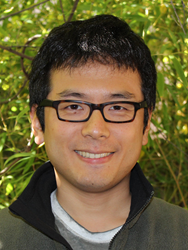 I just had an extraordinary experience with Anahata in Sedona. It was a soulful journey of healing, awakening and transformation. I highly recommend this unbelievable miraculous experience with Anahata to anyone.
Sedona, AZ (PRWEB) September 15, 2014
The increasing daily stresses of modern life have catalyzed many to seek the solace of services that quickly reestablish balance and peace. Shamangelic Healing, Sedona's Center for shamanic healing and spiritual awakening, is responding to this demand by offering a wide range of services to support individuals and families through the stresses of life, relationships, emotional traumas and life shifts. Most recently, Shamangelic Healing now offers private chakra balancing sessions and classes that address each chakra in-depth, including chakra alignment and integration techniques.
During a private chakra balancing session, each client learns about the ancient system that identifies and describes the chakra energy centers in the body. A personal consultation addresses the issues, physical ailments, triggers, emotions and imbalances associated with each chakra. The client receives specific suggestions in order to maintain the ongoing health and balance of their own chakra energy centers. A tailored healing journey is then experienced where a combination of balancing approaches may be utilized. The use of sound healing tools, emotional clearing techniques, guided visualizations, essential oils, healing touch and crystal therapy are common. Participants emerge calm and peaceful, with a deeper sense of self and positive perspective. They also depart with a greater understanding of their own chakra energy centers, common triggers as well as practical tools and action steps to integrate into their lives for ongoing maintenance. This process empowers the individual to take a more active role in managing their own finances, relationships, health, emotions, self-confidence, creativity and spirituality. There is also ongoing counseling support to that provides additional guidance if needed.
Anahata Ananda also teaches comprehensive courses on the body's chakra energy centers. The courses explore in-depth the issues associated, triggers, ailments as well as tools and practices for chakra balancing and chakra attunement. Many individuals are interested to learning more about this ancient system of energy for their personal use. Anyone can benefit from these chakra courses that outline the basic concepts for living an empowered thriving conscious life. These courses are also beneficial for those interested in the healing arts, or practitioners, healers, teachers and counselors looking to expand their service offerings. Participants can enjoy these courses in either a private one-on-one teaching environment with Anahata, or join a group class. Check the website calendar for the next scheduled group courses at http://www.ShamangelicHealing.com/calendar/.
These alternative methods integrate mind, body and spirit in ways that mainstream approaches do not. Providing participants with a soulful personalized experience as well as tools and practices to enhance one's spiritual connection, self-care, sustainable peace and wellbeing is the primary intention behind the creation of this new service offering, other sessions, courses and retreats offered by Shamangelic Healing with Anahata.
The Shamanic healer and spiritual counselor, Anahata, has trained extensively with gifted shamans, energy healers and spiritual teachers from Peru, India, Asia and North America in order to artfully integrate the fields of spirituality, energy healing, self-empowerment, shamanic teachings, emotional release, couple/family dynamics and visualization techniques. Blending the compassion and tenderness of an angel and the wisdom and strength of a shaman, Anahata guides journeys of profound healing and awakening. Her extensive client base spans the globe and includes business professionals, parents, couples, healers and individuals of all ages, who seek to heal and awaken their fullest potential.
Anahata is the founder of Shamangelic Healing based in Sedona, Arizona. Clients seeking spiritual awakening, transformational healing services, conscious relationship counseling, sacred land journeys or training courses choose from a wide range of options in order to create a tailored personal experience. Anahata's Shamangelic Healing Sanctuary is nestled beneath Sedona's famous Thunder Mountain, with 360 degrees of breathtaking views, walking distance from an ancient medicine wheel and healing vortexes, making this the perfect setting for healing and expansion.
For detailed descriptions of the personal retreats, healing sessions, sacred ceremonies, land journeys and training courses offered by Anahata visit http://www.ShamangelicHealing.com