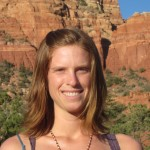 This course offers foundational teachings for life! Anahata is a true wisdom teacher who allows passion and humor to flow in a graceful and informative way. Her knowledge of the content was deep, valuable, and applicable to life. I am infinitely grateful.
Sedona, Arizona (PRWEB) September 16, 2015
The Shamangelic Healing Center in Sedona, AZ is a premier, full-service healing practice for those seeking a more spiritually balanced and empowered life. As a leader in Chakra Balancing resources, a major cornerstone of the practice uses Chakra Integration Tools as a way to facilitate the path to wholeness. To that end, Anahata Ananda has spent many years creating four different healing formats oriented around Chakra Clearing and Chakra Balancing that are accessible to people in Sedona and around the world.
Many people are feeling the ill effects from the stressors brought on by contemporary fast-paced life. People are inundated with technology, media and the demands from home, work, and social circles. The fallout from this is an overwhelmed population whose chakra energy centers in the body are extremely imbalanced. These imbalances dramatically affect energy levels, physical health, finances, emotions, relationships and spirituality. Shamangelic Healing has several ways to help people manage their Chakra Balance and regain inner harmony in all aspects of life.
The first tool available is Anahata Ananda's CD,"Coming Home – Guided Visualizations for Clearing & Serenity". This is a 67-minute guided visualization CD which is divided into four focused meditations with musical accompaniment. After a brief introduction, there is an exercise specifically targeting all seven Chakra centers of the body. Honing in on the color association, issues and physical location of each Chakra, Anahata guides listeners from the Root Chakra to the Crown Chakra, ending at a deeply relaxing & restorative destination. This CD is the perfect introduction to the healing work of Anahata Ananda and for anyone wishing to explore the powerful results found from Chakra Balancing. The recording can be purchased directly from the website as a digital download or as a hardcopy CD that can be shipped anywhere in the world.
For those wanting a more in-depth exploration on the principles of the Chakra System, there is a Self-Paced Online Course, "Clear, Balance and Awaken Your Chakras". This course teaches an overview of the Chakra System along with specific tools, practices and techniques to clear, activate and balance each Chakra center. This intimate understanding of Chakras empowers individuals to diagnose imbalances in themselves and others while providing the tools and insights to bring imbalances, blocks and densities back into a peaceful harmony. This comprehensive course includes 30 engaging videos filmed throughout Sedona, Arizona. It totals nearly 4 hours of content, and includes course handouts plus simple exercises. The course takes inventory of the status of one's health, finances, creativity, relationships, emotions, sexuality, power, energy, heart, wounds, speech, perspective and spiritual connection. Then, simple action steps are provided to strengthen those aspects of life. Anyone with an internet connection can immediately join this class and feel the positive effects from the wisdom of Anahata's profound teachings.
Those inclined to participate in an interactive event which creates a deeper connection with others seeking spiritual growth, Anahata Ananda offers her signature weekend intensive, "Essentials for Empowerment and Awakening" multiple times per year in Sedona. Her signature course on Chakras is included in this four-day weekend intensive retreat. She teaches the fundamentals for living a thriving balanced life. Students will learn all about the Chakras, divine feminine and masculine balance, clear boundaries, conscious relationship tools, meditation techniques, vibrant nutrition, working with your guides, and much more. The next workshop will be held November 5th-8th 2015 at Shamangelic Healing Center. All of these workshops are wonderful growth opportunities for healing practitioners or anyone wishing to expand their spiritual awakening.
Finally, Anahata offers an array of private Chakra Balancing sessions, both in-person or via phone, for those wanting the intimacy of one-on-one healing work. Very specific to Chakra attunement, it is suggested to start with the 90-minute session called Chakra Clearing, Alignment and Expansion. These sessions take you on a walk through the Chakras and explore the themes and issues associated with each energy center. Clients will enjoy a comprehensive look at each Chakra, and start to clear and activate the energy stored within. Also utilized in the session is guided imagery, healing energy tools, essential oils, crystals and vibrational sound to clear and align the Chakra light body.
Shamanic Healer and Spiritual Counselor, Anahata Ananda, has trained extensively with gifted shamans, energy healers and spiritual teachers from Peru, India, Asia and North America in order to artfully integrate the fields of Spirituality, energy healing, self-empowerment, shamanic teachings, emotional release, couple/family dynamics and visualization techniques. Blending the compassion and tenderness of an Angel with the wisdom and strength of a Shaman, Anahata guides journeys of profound healing and awakening. Her extensive client base spans the globe and includes business professionals, parents, couples, healers and individuals of all ages, who seek to heal and awaken their fullest potential.
Shamangelic Healing Center is based in Sedona, Arizona. Clients seeking Spiritual awakening, transformational healing services, conscious relationship counseling, sacred land journeys or training courses may choose from a wide range of options that will create a tailored personal experience. Anahata's Shamangelic Healing Sanctuary is nestled beneath Sedona's famous Thunder Mountain, with 360 degrees of breathtaking views, walking distance from an ancient medicine wheel and healing vortexes, making this the perfect setting for healing and expansion.
For detailed descriptions and calendar of the upcoming retreats, workshops, courses, transformational healing and spiritual awakening services offered by Anahata Ananda visit http://www.ShamangelicHealing.com