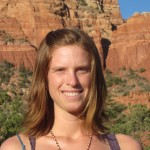 This course offers foundational teachings for life! Anahata is a true wisdom teacher who allows passion and humor to flow in a graceful and informative way. Her knowledge of the content was deep, valuable, and applicable to life. I am infinitely grateful.
(PRWEB) August 20, 2015
With relationship challenges on the rise, Sedona Arizona's Premier Center for Shamanic Healing and Spiritual Awakening has just launched a new Online Course "Maintaining Healthy Conscious Relationships." To address the demand for support and practical tools to apply to challenging relationships and avoid the expense and format of traditional therapies, Anahata Ananda created this easily accessible online program. This simple entry-level course provides tools, practices and perspectives for maintaining healthy personal, family, intimate and professional relationships. The course includes 8 engaging videos filmed throughout Sedona, Arizona, and includes a comprehensive course handout and simple exercises that can be accessed in the comfort of one's own home and at a personalized pace. This course will improve ALL types of relationships, even the most challenging ones, by learning to identify codependent patterns and unconscious behaviors that often sabotage great relationships.
The new paradigm for conscious relationships is birthing. The old paradigm is laden with codependency, avoidance, conflict, blame, control and fear is becoming obsolete. It is time to learn new approaches in order to maintain conscious relationships based on clear communication, awareness, unconditional love, respect, accountability, sovereignty, clear agreements, compassion and expansion.
The comprehensive online "Maintaining Healthy Conscious Relationships" Course is perfect for people who are easily triggered by the actions of others, seeking deeper relationship connections, have troubled tense relationships, feel blocked, stagnant, and uncertain, keep repeating certain patterns in relationships, and know there is more love, joy, and passion to experience in life. When the concepts in the course are applied, the benefits may include: expanded awareness of triggers and alternate choices, deeper connections, greater stability, personal empowerment, calmer clearer communication and a deeper sense of love and acceptance. To learn more about the "Maintaining Healthy Conscious Relationships" Course visit https://www.kajabinext.com/marketplace/courses/2948-maintaining-healthy-conscious-relationships
This course is also a valuable learning resource for facilitators, healers, counselors and teachers, by providing tools to communicate clearly, maintain balance, centeredness, perspective and clear boundaries with students, clients and patients. When applied, the course content can be used as a diagnostic tool with students, clients and patients to identify unconscious behaviors and codependent habits that may be contributing to some of their unhealthy repeating patterns or conditions.
The "Maintaining Healthy Conscious Relationships" Course is one of 10 courses available in the coming months. Other courses include, "Clear, Balance and Awaken Your Chakras" and "Understanding the Divine Feminine and Masculine Within." These courses are also offered in person in Sedona at the Shamangelic Healing Center during a Weekend intensive for Personal Empowerment and Spiritual Awakening. This experience includes 10 essential Courses which provide fundamental tools and perspectives to live a thrived balanced vibrant life. These foundational courses are designed for individuals interested in exploring how to balance their energy, keep clear boundaries, meditate for stress relief, connect to Spirit, maintain healthy relationships and enjoy vibrant health. The next weekend intensive is offered November 5th- 8th in Sedona's breathtaking beauty and healing energy vortexes, providing the perfect setting for conscious workshops and retreats.
Shamangelic Healing in Sedona also offers, Personal Tailored Retreats for those seeking a deep soulful experience of healing and awakening. During personalized Shamangelic retreats, Anahata Ananda tailors a program of specific private sessions, informative courses and sacred land journeys to address the core issues, priorities and intentions of each participant.
The Shamanic Healer and Spiritual Counselor Anahata Ananda, has trained extensively with gifted shamans, energy healers and spiritual teachers from Peru, India, Asia and North America in order to artfully integrate the fields of Spirituality, energy healing, self-empowerment, shamanic teachings, emotional release, couple/family dynamics and visualization techniques. Blending the compassion and tenderness of an Angel and the wisdom and strength of a Shaman, Anahata Ananda guides journeys of profound healing and awakening. Her extensive client base spans the globe and includes business professionals, parents, couples, healers and individuals of all ages, who seek to heal and awaken their fullest potential.
Anahata Ananda is the founder of Shamangelic Healing based in Sedona, Arizona. Clients seeking Spiritual awakening, transformational healing services, conscious relationship counseling, sacred land journeys or training courses choose from a wide range of options in order to create a tailored personal experience. Anahata Ananda's Shamangelic Healing Sanctuary is nestled beneath Sedona's famous Thunder Mountain, with 360 degrees of breathtaking views, walking distance from an ancient medicine wheel and healing vortexes, making this the perfect setting for healing and expansion.
For detailed descriptions and calendar of the upcoming retreats, workshops, courses, transformational healing and spiritual awakening services offered by Anahata Ananda visit http://www.ShamangelicHealing.com